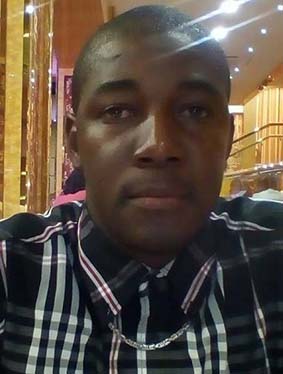 Four persons are to be charged today with the murder of Westminster phone card vendor, Ron Mansfield, the police said last night.
In a press statement, police public relations officer, Jairam Ramlakhan said that the charges are being laid against the quartet following legal advice obtained.
The charges are being brought against Shomar  'Pope Pi' Singh, 21, of 61 D'Urban St.,Wortmanville; Alexander La Cruz, 25, of 179 Meten-Meer-Zorg, WCD; Mark 'Biggs' Welch,25, of 2743 Recht-door-Zee, WBD and Naiomi Bentick, 25, of 893 Westminster, WBD.
Additionally, police said Singh and La Cruz will face an additional charge for a robbery committed on a Mahaica businessman several weeks ago. The duo was positively identified as the perpetrators, police said.
They will be arraigned before the Chief Magistrate today.
On June 19, Mansfield, 37, a father of two, of 772 Westminster, West Bank Demerara was attacked and shot in his chest.
He succumbed to the injury while being transported to the West Demerara Regional Hospital. 
"The victim who was discovered with a suspected gunshot injury to the body was reportedly returning from selling phone cards on his motorcycle. His bag containing his phone cards and money was not found," the statement from police said on the attack which occurred around 8.30 pm.
Around the Web