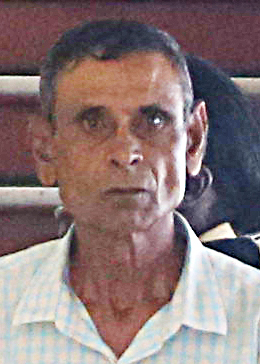 Sixty-six-year-old Abdool Jamil was yesterday found guilty on two counts of raping a 10-year-old child.
He was tried before Justice Priya Sewnarine-Beharry in the Sexual Offences Court in Georgetown, where a 12-member jury affirmed his guilt.
Jamil was found guilty of raping a child under 16 on two separate occasions; the first time occurring on May 30th, 2014 and the second on June 2nd, 2014. The child was said to have been 10 years old at the time.
The jury ruled unanimously on the first count of the offence, while the judgment on the second count was proportioned 10 to 2.
Jamil's attorney, Clyde Forde, made an application for a probation report, which is to be presented at the next hearing, which is scheduled for August 13th.
It was established that Jamil had taken the child from her mother's house under the pretence that she had authorised it. It was during this time that the acts occurred.
Around the Web