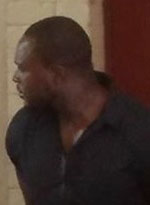 Michael Sampson, a Prashad Nagar man who is alleged to have fondled an underage girl, was yesterday sentenced to four years in jail after being found guilty of the crime.
Sampson was charged in March with sexually assaulting the child, who is under the age of 16 on February 19th, 2018, at Prashad Nagar.
Sampson, it was alleged, fondled the girl's breasts.
His in-camera trial concluded yesterday when trial magistrate Judy Latchman found him guilty of the crime and imposed the four-year sentence.
Sampson was prosecuted by police prosecutor Sean Gonsalves.
Around the Web