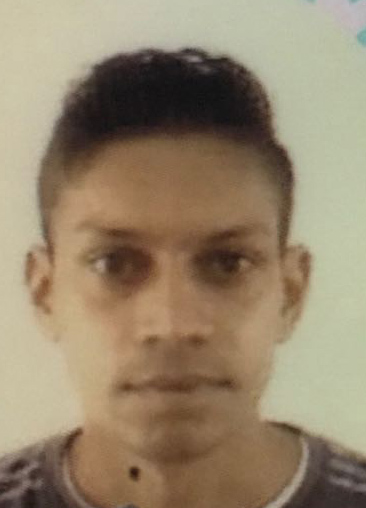 An Anna Catherina, West Coast Demerara (WCD) man was found strangled in his home early yesterday morning and police have said that an uncle has admitted to the crime.
The dead man has been identified as Jason Rajendra Paul Hira, 30, of 78 Sixth Street, Anna Catherina.
Hira, who shared the home with his grandparents and an uncle, was found lifeless by his grandmother in their washroom.
In a press statement, the Guyana Police Force said, "investigators discovered marks of violence around the deceased's neck." An autopsy conducted yesterday morning, the statement added, revealed that he died from compression injuries to the neck.
A subsequent statement said Hira's uncle, Ganesh Persaud Lall, "late this evening (last evening) admitted to have strangled the victim."
The grandparents were initially questioned and later released.
Hira's grandfather, Indar Lall, 78, told Stabroek News that his grandson returned home sometime after 1.30 am and was under the influence of alcohol. Lall said he opened the door for his grandson and returned to bed. He said it was unclear to him what occurred after.
He noted that his wife made the discovery of Hira's body sometime around 6 yesterday morning.
The grandfather added that Hira was found seated motionless on their toilet.
A neighbour, who asked not to be named, told this publication that following the discovery, the grandparents called her and other neighbours to scene. "This morning early they call me and said to come… when I reach I see Jason in the toilet and not a spot of blood was around," she related.
The woman further said that the uncle was sleeping in the upper flat and he too was alerted about the discovery.
She noted that police were summoned to the scene not long after and they immediately launched an investigation.
This newspaper was told that Hira and his uncle would be involved in disputes from time to time. It was also noted that Hira was arrested on a few occasions after having brushes with the law for minor offences.
Police are preparing a file and will be seeking legal advice on charges today.
Around the Web