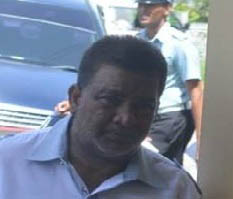 A Good Hope, East Coast Demerara furniture maker has been charged with trafficking the almost 325 pounds of cocaine and ganja that were found by the Customs Anti-Narcotic Unit (CANU) on a boat at Mon Repos last Saturday.
Azim Baksh, also known as 'Bato,' 50, of Lot 123 Good Hope, was charged yesterday at Sparendaam with trafficking 91.132 kilos (equivalent to 200.9 pounds) of cocaine and 56.008 kg (equivalent to 123.4 pounds) of cannabis at the Mon Repos channel.
Baksh denied the charge.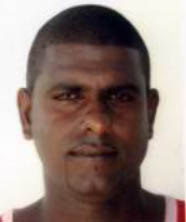 According to CANU prosecutor Konyo Sandiford, on the day in question CANU ranks were on a surveillance exercise and observed Baksh along with other occupants of a boat with the narcotics. She noted that the accused left the boat and was trailed by a CANU officer.
Subsequently, attorney Bernard Da Silva, who represented the accused, informed the magistrate that the drugs were not found on his client nor was the man on the boat where the drugs were found. Da Silva added that CANU intercepted his client while he was driving his vehicle along the Mon Repos Access Road. The attorney stated that a search was also conducted on the home of Baksh and the man's wife was also taken into custody and later released.
Magistrate Alisha George, having heard from both the prosecutor and Da Silva, remanded the accused to prison and adjourned the matter until August 10th.
In a statement on the drug find, CANU had explained that during an operation conducted in the wee hours of the morning, several locations along the East Coast seawall, which are used for the docking of fishing vessels, were reconnoitered. Sometime around 4 am last Saturday, the statement said, a suspected fishing vessel was seen approaching a docking location in the Mon Repos channel and was intercepted. At the time, CANU said two suspects were spotted in the boat. While the boat captain, Farok Baksh, who is known by the alias 'Dive and Shoot,' of Mon Repos foreshore, escaped, another suspect, Azim Baksh, was detained. A wanted bulletin has since been issued for Farok Baksh.
Around the Web