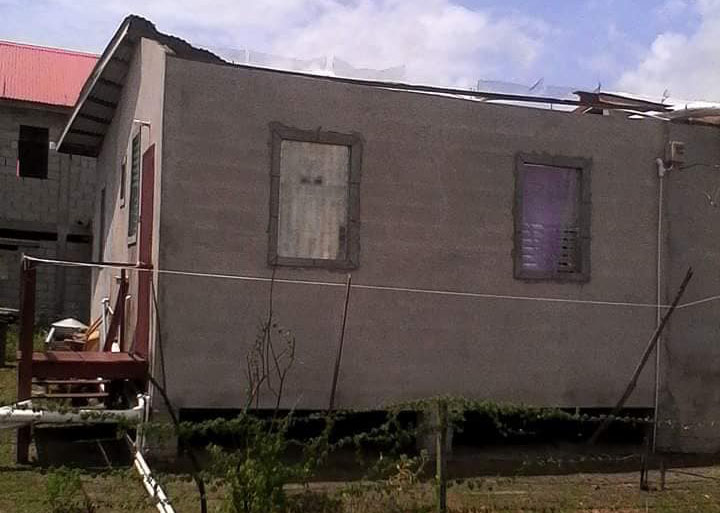 High winds yesterday morning ripped off the roof of one house at Onderneeming, Parfaite Harmonie, West Bank Demerara and caused damage to at least three others.
As a result, the Region Three Council is currently conducting an assessment as they look to offer assistance to affected families, Regional Executive Officer, Dennis Jaikarran said.
Yesterday morning between 9.30 and 10.30, residents recalled, winds were accompanied by a heavy downpour. Not long afterwards they noticed galvanised sheets, which had become detached from roofs, flying in the air.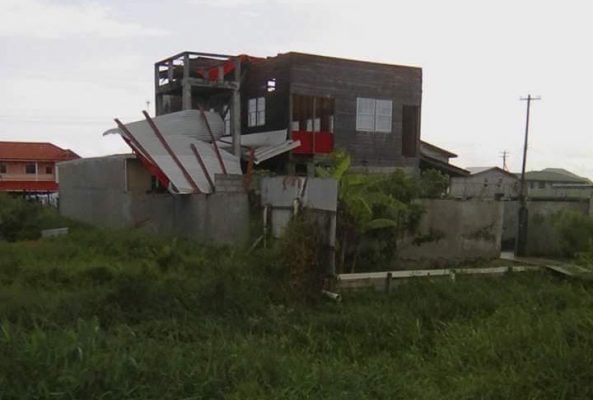 Stabroek News was told that residents noticed the winds circling the community before the roofs were detached from the homes.
Jaikarran told this newspaper that no one was injured during the squall and a regional team will be visiting the affected homes for a technical assessment.
During a visit to the area, he said that the house from which the roof had been completely ripped off appeared to be vacant, while the others were occupied. He noted that the homes were located at different points in the village.
As the high winds passed, this newspaper learnt that residents walked along the street and recovered the sheets which had been blown off from the roofs. At least one resident had begun to repair the damaged roof of his house, while others were contemplating their next move.
Around the Web