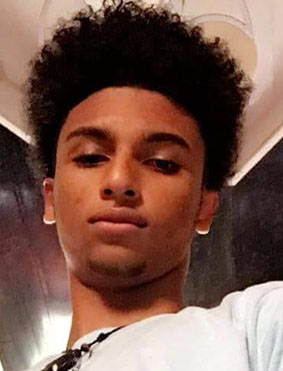 The body of a Norton Street teenager was pulled  out of the creek at Splashmins Fun Park and Resort sometime after he went swimming on Sunday evening.
It is believed that the dead teen, who has been identified as Ronaldo Gomes, 18, a labourer, of Lot 8 Norton Street, Wortmanville, Georgetown, drowned while taking a swim.
Police said that Gomes and friends and family members were on an outing at the resort and it was while they were preparing to return home they discovered that he was missing.
A cousin, Richard Williams, told police that at around 4.00 pm, they had ventured out of the resort to get ice and upon returning Gomes indicated that he was going for a swim.
Williams told police that they immediately launched a search after they were unable to locate him, but their efforts proved futile.
It was at this point, Williams, who is a member of the Police Force, went to the Highway Patrol Base, where he made a report. He was then accompanied back to the resort by members of the base and a second search was launched.
After searching for some time, Gomes' body was found with injuries to the head, face and arm, which police suspect were inflicted by the propeller of a boat which was traversing the creek.
Around the Web