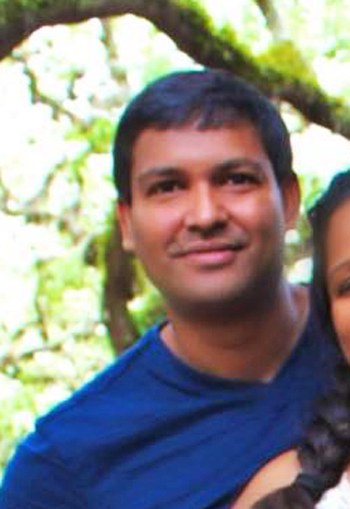 The Maritime Administration Department (MARAD) has launched an investigation into the jet skiing accident which claimed the life of overseas-based Guyanese Ravindra Budhraj on Sunday last in the Demerara River.
Director of MARAD John Flores yesterday told Stabroek News that a team would be visiting the wharf at Jettoo Sawmill, located at Block 'Y' Coverden, East Bank Demerara, from where Budhraj and the pillion rider, Stefan Gajie, took off aboard the Jet Ski. He noted that the team would conduct an assessment and seek to gain a better understanding of what transpired.
"We have to find out what exactly happened… Persons should not be riding these pleasure boats if it is not licensed and if they are not going to wear some sort of safety gear," Flores said.
Flores explained that they are yet to identify the company that owns the Jet Ski. However, he stated that he believed the company erred in not requiring the passengers to wear life jackets. He also noted that during their investigations they will have to enquire if the vessel was licensed.
Budhraj, called Rick, 46, of Amla Avenue, Prashad Nagar, lost control of the Jet Ski and he and the pillion rider were thrown off. At the time, neither of the riders was wearing a lifejacket.
Persons who noticed the mishap rushed to their assistance with a boat. The team managed to rescue Gajie, while Budhraj could not be found.
Gajie was rushed to the Diamond Diagnostic Centre, where he was treated and discharged. 
Budhraj was found at a koker at Timehri, East Bank Demerara, opposite Bounty Farms at about 11 am on Tuesday.
Around the Web