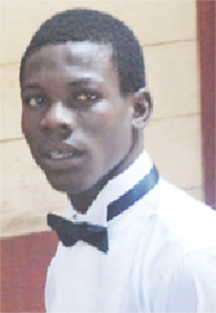 Tyrone Rowe, called 'Cobra,' who was sentenced to 78 years in jail for the 2010 murder of Troy Collymore, is to be retried after the Appeal Court yesterday upheld a challenge to his conviction.
In 2013, a unanimous verdict of guilty was returned by a 12-member jury and Justice Navindra Singh imposed the sentence on Rowe at the Demerara Assizes.
Rowe was tried for murdering Collymore, who was shot in August, 2010 after a robbery at a pharmacy in Plaisance. He was declared clinically dead two days after at the Georgetown Public Hospital.
Thirteen witnesses were called by the state, including two eyewitnesses, one of whom had testified that Rowe was one of three men who had robbed him and others.
During the conclusion of the appeal hearing, which was presided over by acting Chancellor Yonette Cummings-Edwards and Justices Rishi Persaud and Arif Bulkan, it was announced that the sentence that was handed down to Rowe would be set aside.
In his appeal on behalf of Rowe, attorney George Thomas noted various ways the trial judge erred or misdirected the jury towards the end of the trial in the High Court. He had highlighted the conflicting evidence of the eyewitnesses. He had also taken issue with the lengthy sentence imposed by the trial judge.
In presenting the court's decision, Justice Bulkan noted that there was material misdirection by the trial judge in relation to the identification parade. It was also noted that the trial judge ought to have highlighted the various discrepancies as it related how one of the witnesses was able to see the accused during the crime.
The judges also surmised that some of the inadequacies noted by Thomas could be addressed by proper directions from the trial judge. They ultimately concluded that the interest of justice demanded that Rowe be retried at the next sitting of the Demerara Assizes to be held in October.
Around the Web