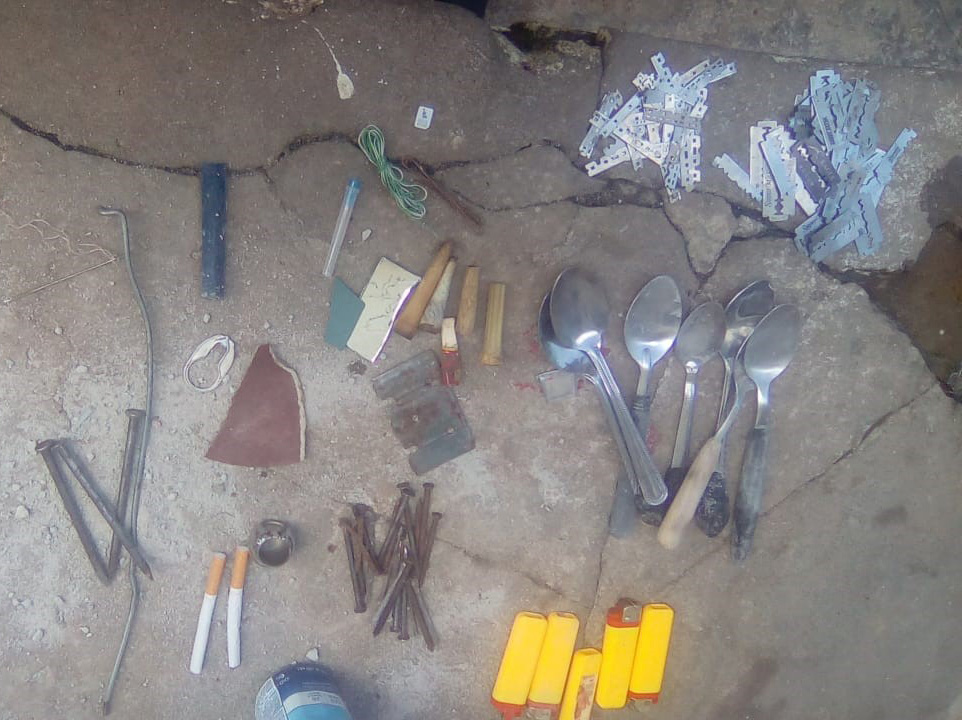 Searches conducted by the Joint Services at the Mazaruni Prison on Tuesday and Thursday uncovered a number of illegal items, which were seized.
The search on Thursday, which targeted the "special watch," reformatory and condemned sections of the prison, unearthed improvised weapons, a quantity of razor blades, metal spoons, cigarettes, lighters, broken mirrors, nails and a sim card.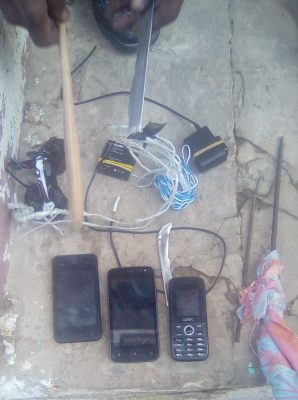 The search that was conducted two days earlier uncovered three cell phones, improvised chargers and five improvised weapons.
Attempts to smuggle items into the various prisons across the country continue to be a regular occurrence.
Only on Wednesday, the Prison Service revealed that a quantity of contraband items, including marijuana and alcohol, were retrieved in the yard of the New Amsterdam Prison after being tossed over the fence. There have also been several recent cases of contraband being found at the Lusignan Prison.
Around the Web