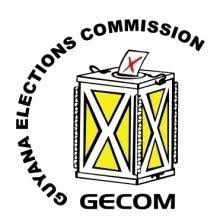 Although the Guyana Elections Commission (GECOM) has signaled that the $1.2 billion it has been allocated for the conduct of local government elections may not be enough, Minister of Finance Winston Jordan says that it will have to make do or be prepared to be interrogated over past, current and proposed spending.
"In 2016, $1.5 billion dollars was expended for Local Government Elections. This means that the amount currently allocated is believed to be insufficient and GECOM will be engaging the Ministry of Finance to discuss supplemental provisions," GECOM said in a statement on Friday.
But Jordan said that the same amount cannot be allocated every year to GECOM when it is supposed to have items that it would have used previously.
"I don't know that they need any more money. I think they have enough money. It is not as if they are starting and going to build an infrastructure from scratch. They just finished an election and before that they had another election, so they had about two or three elections before. They have been buying all these stuff before and they ought to have them stored in boxes, crates, whatever the case may be," Jordan told this newspaper on Friday at the Public Buildings.
"When they had come budget time, we had said to them, 'You conducted two elections back to back and there are things that you can use to avoid coming to the treasury for more money.' At the end of the day we will have to have the elections but I am saying we are going to interrogate the numbers and the whole process to make certain that we don't have to put any more money and if we have to give it will be at the barest minimum," he added.
Local government elections are due on November 12th, 2018. In May, Chair-man of GECOM Justice (ret'd) James Patterson said that the agency was ready. He did not mention then that budget allocation to the agency was not enough.
The Minister of Communities Ronald Bulkan, in announcing the date for the elections, had noted the total $2.9 billion GECOM was allocated in this year's budget, while saying that it was "a huge investment, but it is an investment in democratic governance."
GECOM on Friday said that it wanted to make clear that the entire budgetary sum was not for the conduct of the polls.
"The Guyana Elections Commission (GECOM) has noted several reports in the Media that the Commission was allocated 2.9 billion dollars for the conduct of Local Government Elections. Please be advised that GECOM's entire budget for 2018 is 2.9 billion dollars of which the sum for the holding of Local Government Elections is included," it said in its statement.
It explained that $160 million was allocated for capital works and items and $1.6 billion for the normal operations of the Commission. As a result it said the remaining sum of $1.2 billion was allotted for the conduct of the local government elections.
'Audit again'
Jordan said that whatever remains of their internal budget has to be enough for running off the polls and if the agency requests supplementary provisions, then it must also be willing to undergo scrutiny for its spending.
"Let's do an audit again. We have poured billions of dollars into those elections, billions in the last national elections and billions more in the last local government elections and you can't suggest to me that stuff, even if they are not infrastructural, there are commodity-like stuff, whether they be torch lights or whatever, you can't tell me you are coming back to me for money to buy back those things again and, therefore, something must be wrong. I have no supplementary to bring right now. They have to use what they have. We told them that since the budget time," he stressed.
Jordan said that he faces the yearly problem of agencies and persons coming for money with the belief that government had unlimited financial resources at its disposal. His firm position on the large budget proposals has resulted in him being called names but he said that he is not bothered because he would rather be disparaged and have a sound economy than be glorified and see the country ruined by debt.
"People give the impression as if there is a vat of money down there and, therefore, when you ask for a supplementary all I merely have to do is come to Parliament, have it approved and then go and open the vat and take out the money. We don't have that; we run a deficit budget. I cannot be anything more than tight-fisted. If I run the country in the way some other places run the country, you will cuss me out… It is important that you hold your country to levels where you can call me all kind of names; tight-fisted or whatever. But at the end of the day, you have inflation under control, you have prices and various things under control and you don't have an economy that goes into a tailspin. I have known no Minister of Finance that has been praised. Yet it is the Minister of Finance who has to go out and find the money for others to be praised," he said.
"We don't look out for praise. This is not a beauty contest. We do what we have to do. So when you hear people say 'go for a supplementary,' they could say that because they don't control the nation's purse. We don't have no money waiting around. We borrow money. Our budgets are deficit budgets," he added.
The Finance Minister believes that Commissioners of GECOM have to also be vigilant about the agency's spending and scrutinise when needed. He said that GECOM gets its way more than any other agency in the country when it comes to his ministry for money. But for the coming elections, he plans to remain firm that until it can clearly show why it needs the additional funding and can provide account for items already bought, then there would be no more to get for this year.
"People have to make what they have work," he said.
"Not every time you have an election you have to put aside 10 and 12 billion dollars. You have a range of things that you would have used. Okay, some would have been destroyed and all of that but not everything will get destroyed. They are not doing a lot of house-to-house registration again. That takes up a lot of the money but they are not doing that for this local government election… We must interrogate the numbers and I believe the Commissioners must be able to do that in a more responsible manner," he added.
Around the Web