The police say that the driver of motor car PTT 6297 Bishram Ramkishore, 23 yrs, of 29 Goed Fortuin WBD, is unconscious and in a critical condition at  Dr. Balwant Singh Hospital, whilst one of the two occupants of the car is dead; the other warded at the West Demerara Regional Hospital (WDRH) in a stable condition.
Investigations revealed that about 1.50 am today, the vehicle was proceeding east along the northern carriageway of the Vreed-en-Hoop Public Road, W.C.D with occupants Kevin Henry, 23 of 22 Good Fortuin, W.B.D and Victor Adityaram, 20, of 496 Crane Housing Scheme, W.C.D (deceased).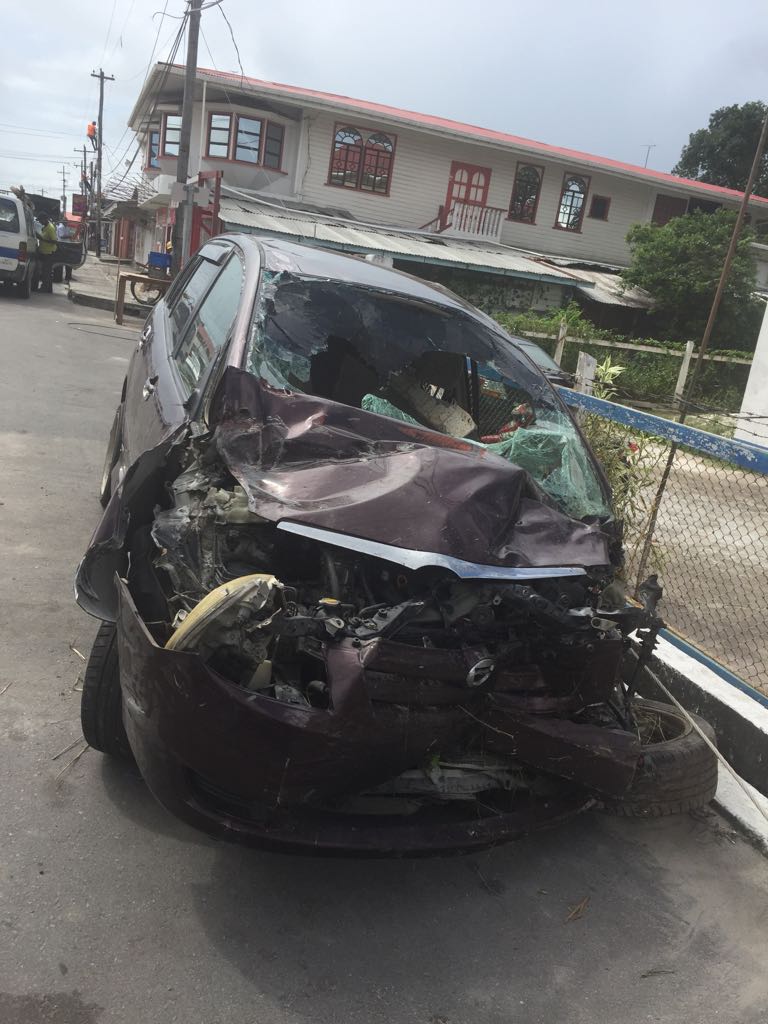 Whilst in the vicinity of the Hand in Hand Insurance Company, a pedestrian was allegedly seen crossing the road from south to north in the vehicle's path; the driver reportedly swerved further north to avoid a collision, and in the process collided with a metal signboard and crashed into a concrete fence before it came to a halt.
They were all rushed to the WDRH, with only Henry conscious. Adityaram was pronounced dead on arrival whilst Ramkishore was taken to the private medical institution by relatives after receiving initial treatment.
Around the Web