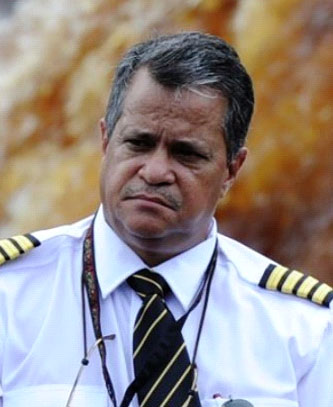 Minister of Finance Winston Jordan has endorsed a call made by the Bank of Guyana (BoG) for all monetary transactions in Guyana to be conducted in Guyana dollars, in keeping with the law. 
"What is the law is the law and we should be enforcing the law. If there are to be changes to the law, then we must do that but until we change the law we should be enforcing the law, and the law says only licensed dealers in foreign currency should be trading in foreign currency," Jordan told reporters at the commissioning of the Anna Catherina Early Childhood Development Centre yesterday.
He also indicated that he was working to persuade several licensed dealers to establish cambios at the rehabilitated Cheddi Jagan International Airport so that tourists can buy their currency there.
In a Public Notice carried in print media recently, BoG expressed concern that "some businesses are accepting foreign currency for the purpose of settling payments for transactions- instead of Guyana dollars" and advised that "only banks and licensed cambios are authorized to conduct buying and selling of foreign currency."
The Central Bank further reminded that the Bank of Guyana Act 1998 and the Dealers in Foreign Currency (Licensing) Act 1989 provide penalties for violations, which include fines and imprisonment, while warning that those found contravening the Act will be prosecuted.
Jordan stressed that licensed dealers pay a hefty fee every year to operate and noted it would not be fair to allow others to provide similar services without having to pay the same fee.
"It must be a bit galling for them to see unlicensed dealers accepting foreign currency and the authorities not doing anything, while they have to comply with the law, so I have no problem with what the Bank of Guyana is doing," he said.
According to the Finance Minister, he had brought the issue to the attention of the Bank as early as 2016 and had requested in 2017 that a similar measure be implemented when the country was having issues with access to foreign currency.
Asked about possible enforcement measures, Jordan noted that "the BoG and government believe in suasion, but if people don't want to abide by the law then you must enforce of the law."
He, however, clarified that he did not want anyone being locked up and indicated that education programmes are needed, especially for non-English speaking people so that they could be aware that there are enough cambios on Regent Street, Robb Street and Water Street in which they can change currency.
"I don't buy the narrative that they are not using cambios because they are afraid of being robbed. Many other people are going in to cambios and changing their money or buying their money, so I don't really buy that," he said, referring to reports that visitors were afraid to use licensed dealers because of security concerns.
'Out the fire'
It is felt that the notice was spurred by the number of foreign nationals, including Cubans, who have been making purchases using US dollars, in what one business man has labelled "hassle-free shopping."
In a post on his Facebook page, Gerry Gouveia, whose company Roraima Airways provides ground handling services for several of the airlines which transport these visitors, criticised the move to enforce the law.
According to Gouveia, a duty-free shopping zone should be established urgently before throwing a wet blanket on this raging fire of commerce
He stressed that "before you out the fire learn to start a fire," while stating that two years ago Cubans were lured from Panama to Guyana to enjoy hassle-free shopping tourism.
What began as three flights per week has now increased to seven flights per week, bringing approximately 1,000 Cubans to Guyana weekly.  These visitors, he explained, are spending approximately US$2,000 to US$3,000 per person weekly in stores, hotels, restaurants, taxis and other services.
Further, he indicated that the US government, having noticed the ease with which the Cubans now travel to Guyana, have mandated that all Cubans must come to Guyana for their residence visas, resulting in another 1,000 Cubans arriving in Guyana monthly.
He suggested that by enforcing the provision Guyana would be dousing the fire of commerce which was lit by the business community. "But then again it easy to out the fire. Government got to do what government got to do," Gouveia concluded.
Around the Web