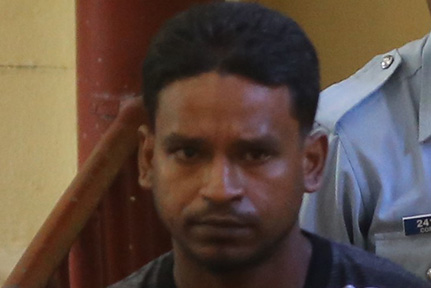 A 30-year-old contractor was yesterday granted his release on $100,000 bail after he denied a charge that he forged an adoption certificate in favour of himself.
Nariswar Miaram, 30, was read the charge when he appeared before Magistrate Principal Judy Latchman in Georgetown.
The charge stated that between July 17th and July 20th, 2018, at Georgetown, with intent to defraud, Miaram conspired with another to forge an adoption certificate in favour of himself, purporting to show that same was issued by the General Register Office.
According to the prosecution's case, the accused wanted to acquire American citizenship, which resulted in him paying $30,000 for the certificate of adoption. On  20th July, he purportedly used the document to apply to the US Embassy for citizenship. It was suspected that the document was forged and Miaram was later arrested and interviewed and as a result he was charged.
After he denied the charge, Magistrate Latchman granted the accused his release on $100,000 bail and ordered that he lodge his passport with the court and report every Friday to the CID office at the Springlands Police Station
The matter was adjourned until August 13th.
Around the Web