The University of Guyana has begun construction of a new Mathematics and Science building, according to a release from the Ministry of Education on Friday.
At a ceremony held on Friday at the University's Turkeyen Campus, Vice-Chancellor, Professor Ivelaw Griffith said that the building will be 4000 sq. ft. with two storeys and will be equipped to better serve students pursuing courses in mathematics and science fields.
The Vice-Chancellor also announced that as of July 9th, 2018 the Faculty of Technology was rebranded to be "The Faculty of Engineering and Technology". He said that the intent behind the name change is to reflect the new focus of the Faculty to accommodate training in areas of oil and gas.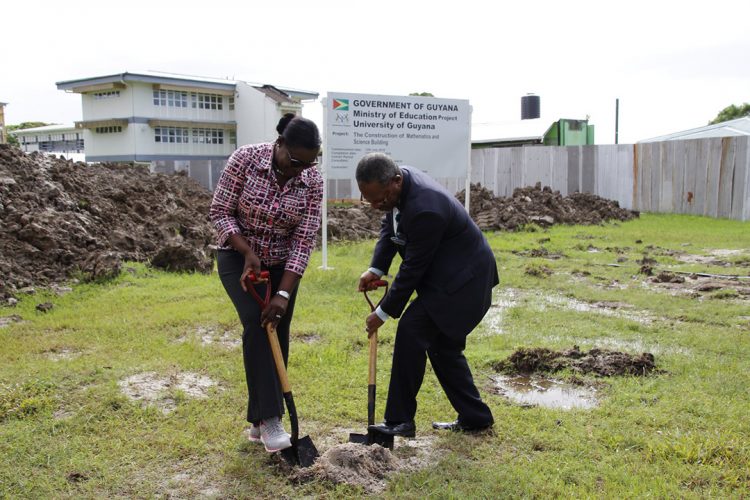 Minister of Education, Nicolette Henry said that the construction of the building is in alignment with the national agenda for education which focuses on Science, Technology, Engineering and Mathematics.
She added that the event is significant since it gave visibility to the Faculty of Engineering and Technology. Henry noted that the project is funded by the Government of Guyana to the tune of $66M.
She said that the building will serve the Faculties of Natural Sciences, Earth and Environmental Science and Agriculture and Forestry.
Around the Web