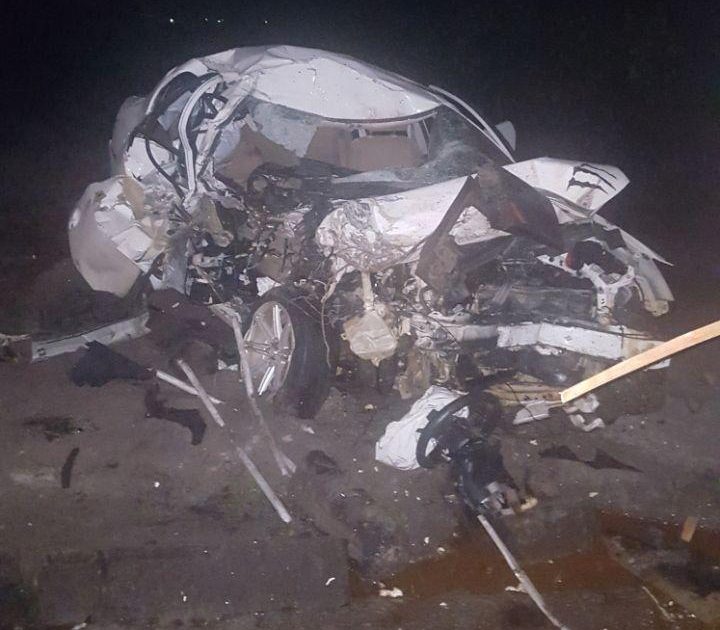 An alleged speeding motorist died after his vehicle crashed into a parked lorry on the Yarrowkabra Public Road, Soesdyke/Linden Highway about 23:00hrs last night.
Enquiries, police say, disclosed that the motor car PWW 1114 driven by Ryan Wilson (deceased), 24yrs. of 982 Diamond, EBD, was proceeding south along the eastern carriageway of the road, allegedly at a fast rate of speed, when it collided with the right side front of motor lorry GPP 2777 with trailer TTT 1610 which was stationary along the eastern side of the road facing north; a bulldozer was loaded unto the trailer of the lorry at the time of accident.
The driver, police say,  was taken out of his mangled vehicle by by-standers and rushed to the Diamond Diagnostic Centre in an unconscious state, and was pronounced dead on arrival; his body is presently at the Lyken's Funeral Home awaiting a post-mortem examination.
The lorry's driver, 40 yrs. of Kuru Kururu Soesdyke/Linden Highway, who was reportedly at the time of the accident, standing outside of his vehicle, is in custody assisting with the investigation.
Around the Web