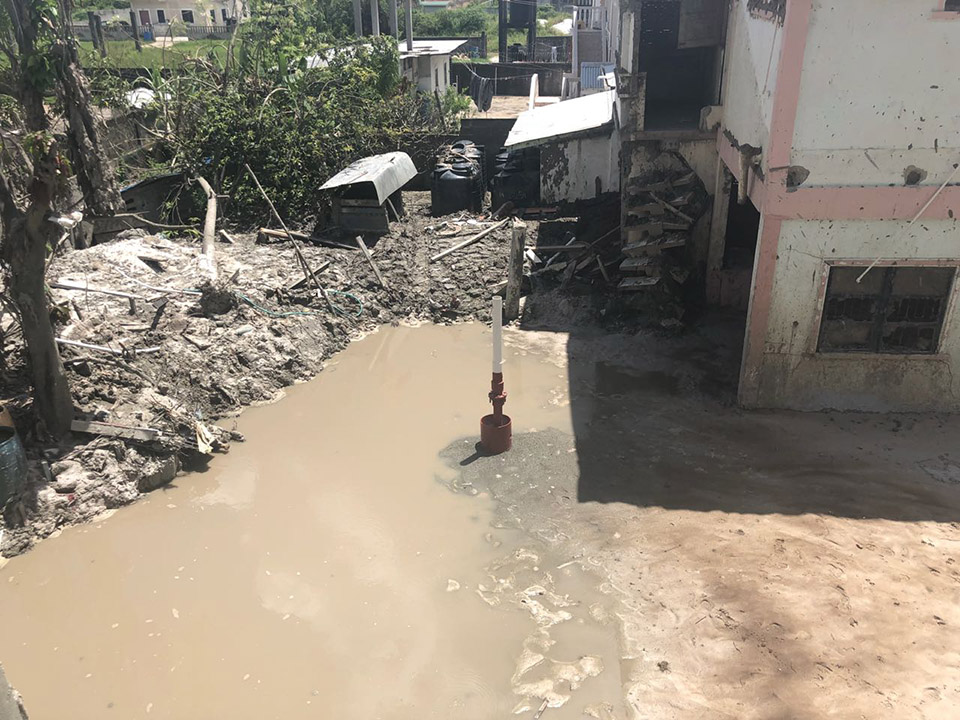 The capping of the exploded Diamond well has been completed, Acting Director General of the Civil Defence Commission (CDC), Lt. Col. Kester Craig said on Tuesday, as they wait for the concrete to cure to apply the finishing touches.
Craig told Stabroek News that a briefing from his team related that they were able to finish pouring cement into the well, which will now take about 21 days to cure fully, before they can apply the finishing touches.
"When it's cured they will be able to cap the top, because the gas is still escaping. We used about 80 cubic yards of concrete, and there is still some bubbles and we were told that the bubbles will not stop until the concrete is fully cured, which shows that there's still pressure underneath," Craig explained.
When questioned about the total cost of the operation and who will be bearing the expenses, Craig said that he will not be able to pronounce on how much resources had been expended to cap the well until he compiles a report, which is expected to be completed by the middle of next month.
"I asked my staff to come up with the total cost for the entire operation. The cement, the labour, the renting of equipment and I'm not sure how long it will take, but they have to do that," he said.
He noted that the final decision on how the cost will be recovered will be made by the Hydrometeorological Office since they are mandated to oversee the drilling of wells.
"We received monies from the CDC, the Guyana Water Inc., some from the Guyana Geology and Mines Commission and Ministry of Public Infrastructure. The report will be prepared and sent to the Hydromet Office for a decision on what actions will be taken, and if the person responsible for the well will be charged. But we couldn't leave it like that because it needed emergency works, so we had to find the resources," he added.  Soownauth 'Water Man' Gorakh had reportedly dug the well some time ago and was using it for domestic purposes. However, he had told Stabroek News that he was not digging a well, but was trying to dig a large hole to insert a 16-gallon water tank.  Gorakh, claimed via a statement by the Region Four administration, that he and his wife, Tulabhaduree, had attempted to dig the well after experiencing water troubles. The woman claimed that the family has suffered over $20 million in damage. Gorakh's immediate neighbours also suffered damage of varying degrees.
Around the Web