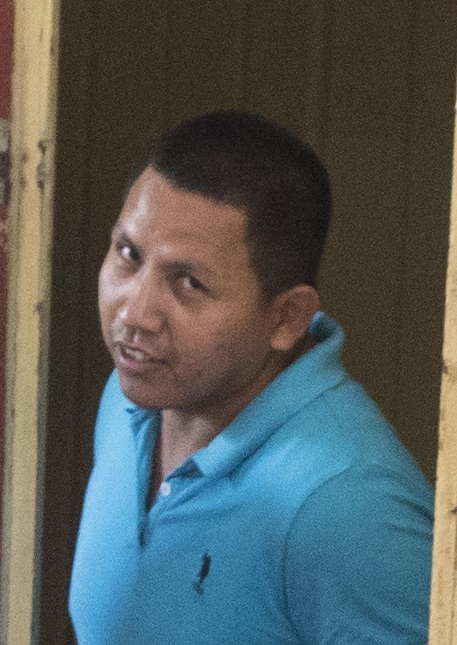 A traffic policeman is now on bail after being charged with obtaining money to have a charge dropped against a man who was held for overloading his vehicle.
Chief Magistrate Ann McLennan read the charge to Chris Brown, 28, of 1590 La Parfaite Harmonie, West Bank Demerara.
The charge alleged that Brown and another policeman, Mark Collins, who was not present in court, on December 7th, 2017 at Ruimveldt Police Station, being an agent employed by the State, obtained $10,000 from Ayanna Hudson as a form of inducement or reward for forbearing a charge against Dwayne Dover who was held for carrying more persons than the permitted number.
Brown was not required to enter a plea to the charge.
His attorney, George Thomas, told the court that when the incident allegedly occurred his client, who was a traffic rank, was at the police station. He noted that at no time did his client meet with Dover or Hudson and he urged the court to grant him reasonable bail.
No objection to bail was raised by Police Prosecutor Gordon Mansfield. He, however, requested that the accused report to the Ruimveldt Police Station every Friday at 9.
The accused was subsequently granted his release on $5,000 bail and ordered to report to the Ruimveldt Police Station every Friday at 9 am until the completion of the trial.
An arrest warrant was later issued for Collins, after the court heard that he was given notice of the court hearing.
The matter was then adjourned until August 6th.
Around the Web