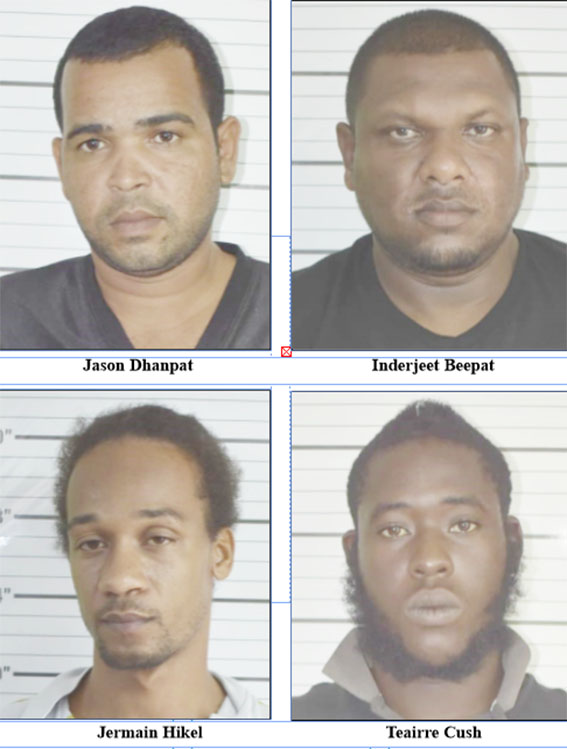 Four men were yesterday charged with trafficking over 250 pounds of ganja, which Customs Anti-Narcotic Unit (CANU) agents intercepted during an operation on the East Coast of Demerara last Saturday morning.
Jason Dhanpat, 30, Inderjeet Beepat, 34, Jermain Hikel, 29, and Teairre Cush, 24, were charged at the Vigilance Magistrate's Court with having in their possession 116.294 kilogrammes, equivalent to 256 pounds, of marijuana on July 28th at Hope/Nootenzuil Lowlands, East Coast Demerara.
All four men pleaded not guilty to the offence.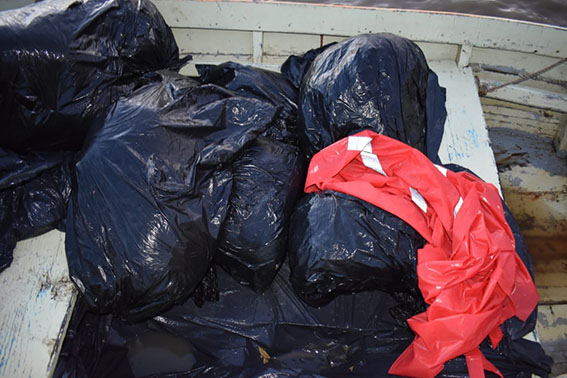 CANU Prosecutor Konyo Sandiford objected to bail being granted, while voicing her fear that if the accused were released they may not return to court for their next hearing.
The prosecutor noted that ranks, who were on a stakeout, intercepted a wooden boat and a taxi, which were both carrying bulky bags with the suspected narcotics.
Magistrate Peter Hugh told the accused that they would only be granted bail if they presented the court with a fitting special reason.
Beepat then told the court that he was involved in an accident, which left him with an injury to his left leg. Hikel and Cush, meanwhile, stated that they were both assaulted by CANU ranks. Hikel stated that he was placed to lay on the floor and was dealt several kicks by an officer.
Magistrate Hugh asked that the men have medical exams done for the next court date. He then refused bail for all four men and adjourned the matter until August 8th, when it will be called at the Cove and John Magistrate's Court.
Around the Web