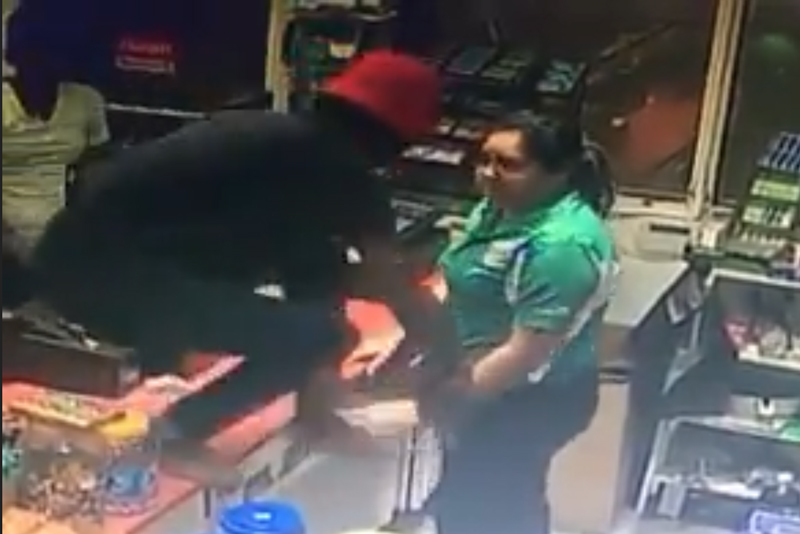 A lone gunman on Tuesday evening invaded the Rubis service station located at Bel Air, Georgetown where he held a cashier at gunpoint before carting off an undisclosed amount of cash and phone cards.
Managing Director of the business, Lalta Gainda told Stabroek News that the incident which took place around 7pm was caught on surveillance footage.
He said the attack was carried out by two men, one of whom held the security guard on duty hostage outside the premises while his accomplice proceeded into the store.
In the footage seen by this newspaper, it was observed, that an individual sporting a flop hat in a bid to conceal his identity and who was armed with a gun, jumped over the counter of the supermarket in order to gain access to the cashier.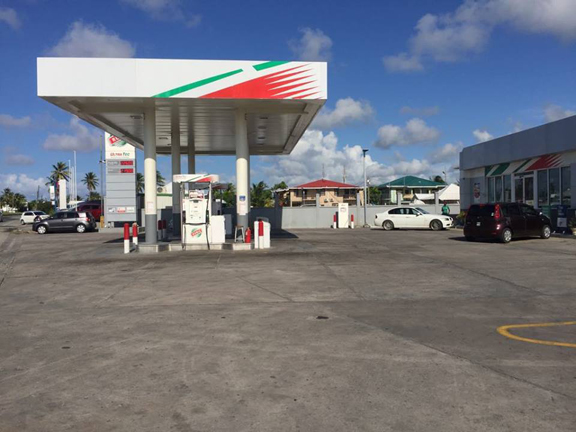 Once there, he pointed the gun at the female cashier and began to tumble the drawers containing documents in search for cash.
During this process, the man was seen placing items continuously into his pocket.
Gainda said the attack on the business was not a 'significant theft'. He expressed his confidence in the police capturing the perpetrators. "I have every confidence in the police to find them. I have every confidence", he said.
He added that this is the first time for this year that the business was robbed. There had been several attacks in recent years.
Around the Web