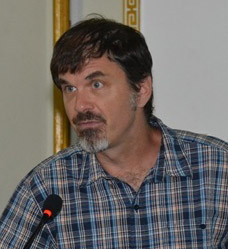 The dire need for a reduction in transportation costs, enhanced infrastructure and access to opportunities for training were highlighted on Wednesday as representatives from the 10 Administrative Regions gathered in Georgetown to present their Flagship Tourism Projects.
Stabroek News understands that the initiative was derived from a theme proposed by subject Minister Dominic Gaskin and seeks to allow regional stakeholders more involvement in the decision making process.
 Wednesday's workshop  offered each representative a chance to interact with experienced stakeholders to improve their proposed projects.
Giving a general overview of the initiative, Director General of the Department of Tourism, Donald Sinclair said the initiative seeks to redefine 'Destination Guyana.'
Sinclair said that given the number of tourist arrivals expected and those that are being planned for, there is need for diversification and upgrading of the local tourism sector.
"At numerous GTA (Guyana Tourism Authority) Board meetings, we are reminded that there are expatriates in this country who fly out to sister Caribbean countries for their weekend vacations. If we do not create safe and attractive experiences for this market that outbound tourism trend will only intensify. Marketing and product development initiatives must be in sync. Through the GTA, Guyana has embarked upon some new marketing initiatives…but as those who are in the catering business know very well, if you expect more guests, your menu must be up to par," he added.
Continuing, the Director General said, "The fact that all ten regions have sent representatives to this tourism session tells us about the way in which tourism is viewed at the regional level; that a new importance attaches to tourism in the regions."
Detailing the process, Sinclair explained that in 2017, teams from the department visited the Ten Administrative Regions where they engaged regional stakeholders about the initiative, explaining the concept and providing assistance where needed.
"In that process we heard from Toshaos, tour operators, village elders, boat captains; we heard from some regional officials who knew every creek, rivers, falls and passage in their region," the Director General said.
 Subsequent to that, the team returned to the individual regions in 2018 and asked that they identify a flagship project, an initiative which would reflect the best the region has to offer from the tourism standpoint, so to speak.
These projects, once discussed were vetted and reviewed internally in the regions before being brought to Wednesday's forum to receive the inputs from stakeholders which would enable them to clarify the way forward with each project.
Sinclair opined that the gathering was filled with a "a huge stock of tourism intelligence and experience," as such they should by the end of the session be able to identify potential sources of funding for the projects, opportunities for training as well as what budgetary adjustments and timelines may be more realistic, among other things.
Common trend
Regarding the presentations done by the regional representatives, Stabroek News observed common concerns raised by the representatives which ranged from the need for training opportunities in the Tourism and Hospitality sector to the high cost of transportation associated with domestic tourism.
  Wilma Da Silva, in her presentation of plans for Region Two's project, noted that there is "limited" tour guiding services in the region, as such there is the need for more training to be done in order to have the necessary human resources required for a tourism product that is attractive to consumers.
"To have tourists we need to have trained tour guides. We have persons there, but they need training and it's an area we need to develop," Da Silva said.
 Similar sentiments were echoed by other presenters who, in their requirements, listed the specific need for training, in order to push their projects forward.
Meanwhile, Regional Chair-man Gordon Bradford who presented on behalf of the Cuyuni- Mazaruni Region contended that the transportation cost in the tourism sector is too high which he feels is hampering domestic tourism.
"We have to bring down the cost of transportation by people visiting. How many of you here have been to Kaieteur?  Can we afford to pick the family up and go to Kaieteur? We have never seen Kaieteur, some of us but we went and see Niagara Falls and what have you….we as Guyanese must be able to see our country and if we can do that, we would be better able to market our products. Who is better to market our products but us, we can travel and tell people just like I am telling you here right now, but we can only tell people if we saw it. So we need to make tourism affordable for our own citizens, this is all our own, we own it but if we cannot get to see it how will be able to cherish it? How can we care?" the Chairman shared.
Candace Phillips, who represented the Rupununi Region, also spoke on this issue, linking the high cost of transportation to the need for better infrastructure.
"Of course some of the problems we have in the Rupununi cannot be solved by us alone, we need to reach out to the Ministries and other organizations to help us with some of this. Many of you may notice from the media the state of the road for example that is a deterrent to our tourism product. Who is going to take responsibility for that? The airfares have had a spike because of the oil prices, so that means you are preclude certain people from travelling and the cheaper alternative is the road. The road condition as it exists right now takes someone three days to get into the Rupununi. How many persons are going to take that journey?" she posited.
"It is not only creating beautiful packages or encouraging people to come, but putting those conditions in place where you can come and where you feel welcomed, where all the infrastructure problems we may have can be sorted out," Phillips added.
Three lakes
The need for better infrastructure was also highlighted by Da Silva who said work needs to be carried out to rehabilitate the access road which leads to two of the three lakes in the region, which is the focal point of their project; Bradford also contended that there needs to be some amount of re-sanding of the beaches in Bartica, a task which he said would cost "untold millions."
Expanding more on the issue of the high cost associated with domestic transportation, Phillips said, "We can put together all these lovely ideas, but the lovely cost is not going to make people come if the cost is too high for them to come…we need to promote domestic tourism a great deal, we need to reach out more but for that to succeed the price has to come down. A lot of Guyanese do not have the disposable income; as much as we may want to go see Kaieteur and everywhere else, it's just not possible right now because of the cost."
This, the woman said, has since prompted talks at the regional level to consider the establishment of a regional carrier as an alternative service for the regional tourism sector.
 "One of the things that did come out at our regional level is the establishment of a regional carrier that might cut down on some of these cross country transportation costs, so it's an alternative service especially with the road conditions as they are right now, this can actually work in our favour, but it is something we have to explore a bit more. We already have the reputation of being the most expensive destination because of transportation cost to get in the Rupununi and move around the Rupununi…it's really that transportation cost that spikes everything up," Phillips said.
Commenting on the need for there to be more training opportunities Phillips noted that while the Rupununi, unlike the others, has been able to benefit from training in tourism and hospitality related services, she believes the standard of training must be enhanced.
 "Training is something that is continuously needed, but for us the next emphasis would be on how we can raise the bar on the level of training that currently exists? We would like to reach more markets and for us that means we have to look at how we have been doing things and how we can improve it…," she said.
Meanwhile, President of the Guyana Tourism Authority, Brian Mullis, who also spoke at the session, explained that the GTA, which has the responsibility of building capacity in the industry, has been doing so through a revised licensing and regulatory process, which they are in the process of "reimagining," with the hope of finalizing it by the end of September.
Additionally, they are actively supporting strategy and policy development and are in the process of laying the ground work for what they are characterizing as a living destination development action plan.
"First, we started mapping existing tourism sites and we have started to complete the mapping of tourism facilities, a lot of which will be going on our new website…we are also mapping visitor ready products in Indigenous Communities and we are learning about new products that are attracting visitors already on week in, week out basis," Mullis added.
Further, he said, they have already started laying the groundwork for a project as early as November which is centred on demand based mapping of visitor flows.
Gaskin in brief remarks said, "When we have a discussion about tourism we need to be speaking with persons, representatives whether it be from the regional authorities or the private sector of our regions… it is important to note the government cannot sit in Georgetown and believe that we know everything and can run things centrally, especially not in the area of tourism and that is why we decided that two years ago that we would try to get the regions involved as much as possible in the development of tourism around Guyana."
"When we decide on our flagship tourism project where we put investors in touch with the region and we as the government invest in product development and marketing the product, that needs to transcend politics," Gaskin added.              
Around the Web