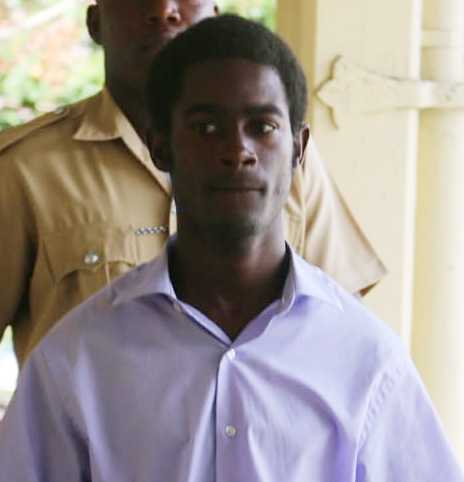 A 20-year-old man was yesterday sentenced to 18 years in jail, weeks after pleading guilty to the rape of a then seven year-old girl.
Delon Clementson, who was 15 when he committed the act, originally pleaded guilty to the crime on July 16, before Justice Priya Sewnarine-Beharry at the Sexual Offences Court in Georgetown.
Clementson confessed that between August 1st, 2013, and August 31st, 2013 he engaged in sexual penetration of a child below the age of 16.
A probation report, which was requested by attorney Adrian Thompson, who represented the accused, was read on Monday.
Clementson was sentenced yesterday to 18 years in jail for the crime and ordered to undergo psychological evaluation.
The matter was prosecuted by Lisa Cave and Orinthia Schmidt.
Around the Web