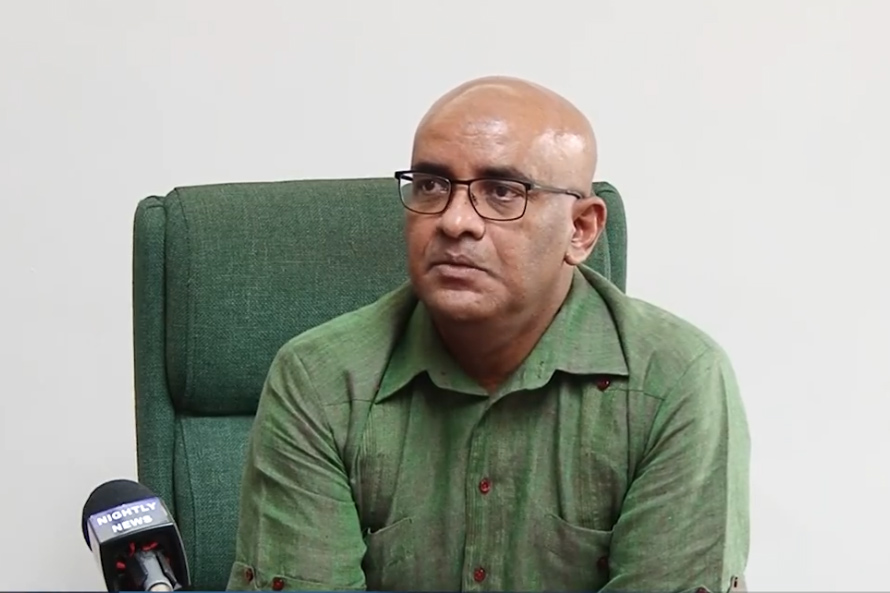 Opposition Leader Bharrat Jagdeo is calling for the Parliament Office to remove alcoholic drinks from among the beverages available to members of the National Assembly.
"We should have a no-alcohol policy," Jagdeo told a press conference yesterday, while saying that in addition to food, "a huge amount of alcohol" is consumed in the National Assembly.
The Opposition Leader said that while he could not say if the $700,000 per sitting price tag for catering, which was recently reveal-ed to a House Committee by Clerk of the National Assembly Sherlock Isaacs, was exorbitant, he believes that more is being spent on food now than when his PPP/C was in government.
But Isaacs has since said that alcohol is not served at every sitting, while noting that it is reserved for special occasions.
"The opposition leader is not quite accurate, maybe because he has a lot of important matters to look at. Alcohol is not served at every sitting of the National Assembly but only on special occasions, such as the sitting before Christmas, maybe the last sitting before the New Year and before the House goes into recess," Isaacs told the Stabroek News.
He said that he wanted to make that matter clear before it becomes an issue but understands that Jagdeo may have confused the times as "Mr. Jagdeo is a very busy man and cannot remember all of those things."
Jagdeo said that meals are not an issue but added that he believes that taxpayers should not have to pay for alcoholic drinks supplied to parliamentarians. "I eat the food too. I am not sure of the cost of the food but I don't want to go to the market there looking for food [during sittings]. What do you suggest that I don't eat the food?" he questioned.
"I like eating too and it's not like its fancy food. It's not fancy food but it's the alcohol part that I have a problem with…Maybe we should have a canteen there… so if you want alcohol you can go and buy it," he said.
Opposition Member of Parliament Harry Gill, who was present at the press conference with Jagdeo, said that it was high end liquor that is served, such as Cîroc vodka, Black Label whisky and Hennessey brandy.
Like Isaacs, former Speaker and Alliance For Change Leader Raphael Trotman said that alcohol is only provided for special occasions, such as the sittings before Christmas and following the last sitting before Parliament goes into recess.
"This is my 20th year as a Member of Parliament and on special occasions, such as Christmas or when the House is going into annual vacation, a limited amount of alcoholic beverages are available in the Members' Lounge. This is a facility available at the end of the sitting and members who wish to participate may do so," Trotman said.
And on his own perspective, he posited, "In short, I don't have an issue as long as it does not interfere with the business of the House and is consistent with the practice in most other parliaments."
Trotman's coalition colleague and Leader of the Justice for All Party, Jaipaul Sharma also said that alcohol is not afforded to members of House at every sitting. He recalled that it is only before recess and at Christmas that drinks would be available although he was quick to point out that he is not a drinker of alcohol.
Sharma said that there are times when members would also treat their colleagues to celebratory drinks when they celebrate their birthdays but on those occasions the beverages are always bought by parliamentarians themselves.
Maggie's Snackette and Catering Services currently supplies meals to the House during sittings and this comprises of lunch and a snack during the dinner break.  In addition to lunch and dinner, fruit juices, coffee and teas are also made available to parliamentarians, parliament staff, and the press corps.
Around the Web