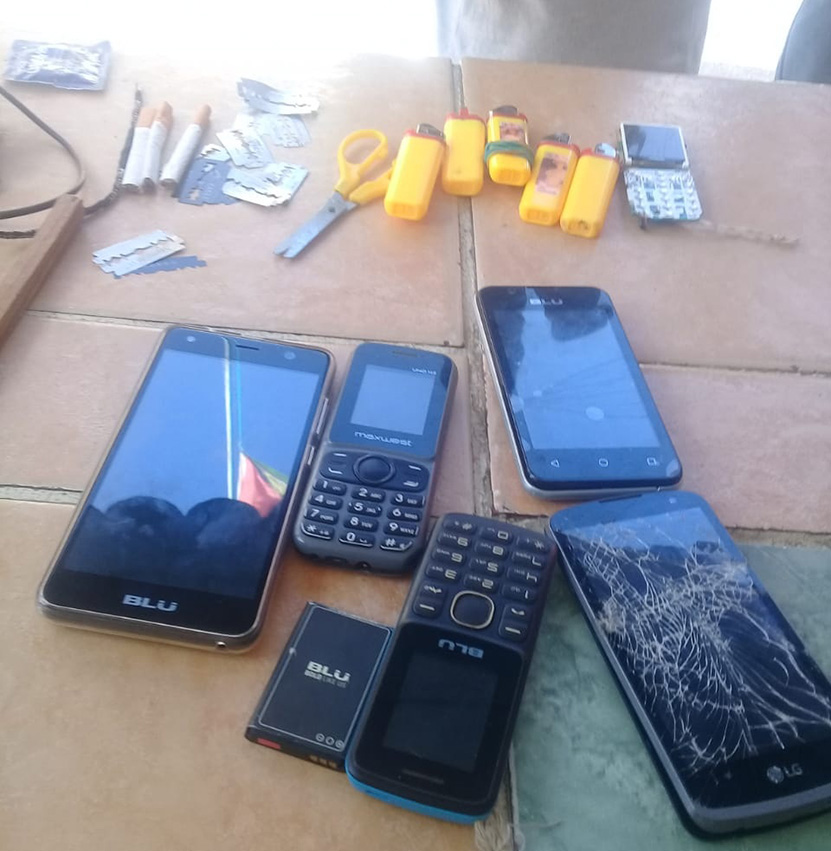 Joint Services ranks conducted a raid yesterday morning at the New Amsterdam Prison, where they discovered illegal items, including phones and improvised weapons.
The search was conducted around 8 am.
Among the items discovered were the five cell phones, improvised weapons, marijuana, lighters and phone chargers.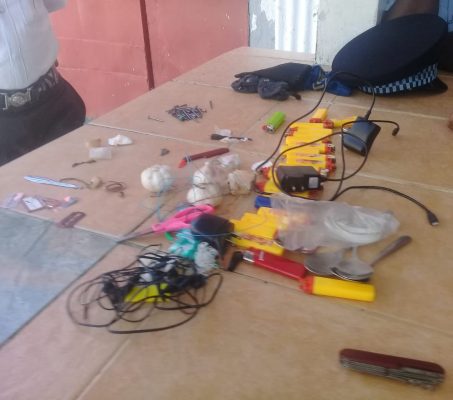 The discovery yesterday came less than 24 hours after a similar exercise was carried out at the Lusignan Prison, where raids conducted in recent months by the Joint Services have repeatedly uncovered contraband items, including phones, weapons and drugs.
On Friday morning, a three-hour raid was conducted at the Lusignan Prison during which a large quantity of contraband items was also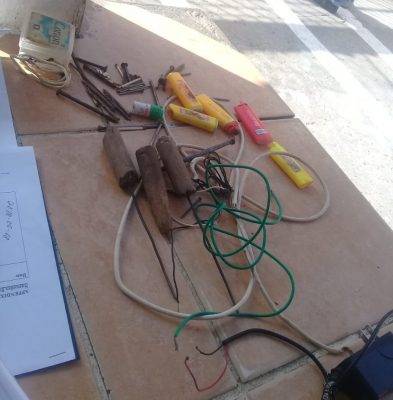 unearthed.
Around the Web