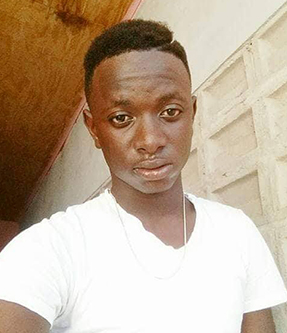 A 21-year-old Police Constable was yesterday asked to post $150,000 bail for his release after being charged with stealing a firearm and ammunition from the Brickdam Police Station.
The charge against Cornell Paul alleges that on February 3rd, 2018, at Impact Base, Brickdam Police Station, he stole a .38 special revolver, valued $175,000, a holster, valued $60,000, and six .38 rounds, valued $750. The stolen articles have a total value of $235,750 and were the property of the Guyana Police Force.
Paul pleaded not guilty to the charge.
The constable's attorney, Paul Fung-A-Fat, in an application for bail, told the court that on the day in question his client booked out the weapon, proceeded to a patrol van but forgot the weapon in the office. He added that after realising that he forgot the weapon, he returned to the office but discovered it was missing.
Fung-A-Fat further stated that his client reported the matter to the Sergeant-in-Charge at the time.
The attorney later said he does not know why his client was charged for larceny as he never left the compound.
Police prosecutor Neville Jeffers made no objections to bail being granted.
Chief Magistrate Ann McLennan subsequently granted Paul his release on $150,000 bail on the condition that he report to the Brickdam Police Station every Friday until completion of his trial. The case will be called again on Friday.
Around the Web