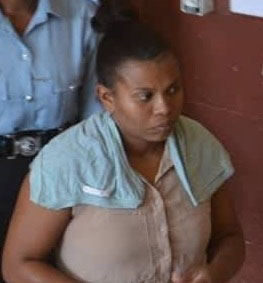 Three persons, including a mother of three, were yesterday released on $300,000 bail after they denied committing an armed robbery on the owner of a mining camp.
It is alleged that on August 17th at Takutu Backdam, Puruni Road, Joanna McKenzie, 32, Georgino Teferden, 24, and Shemroy Barclay, 34, armed with cutlasses and a gun, robbed Joseph Da Silva of three magic mats, worth $30,000.
All three of the accused pleaded not guilty.
Attorney Trenton Lake, who represented the three accused, told the court that on the day in question McKenzie went to the complainant's mining camp to request payment of a debt of $50,000, which he owed her, but he refused to give her the money. He said later that same day she was approached by police at her business, who informed her of the allegation made against her by Da Silva.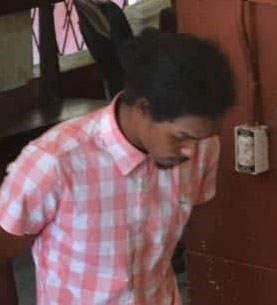 Lake also represented Teferden and Barclay and told the court that the former and Da Silva are known to each other as their dredges are located next to each other. He added that on the day in question, Teferden left the camp site to get supplies and when he returned Da Silva informed Teferden that he had taken something from his dredge to work on his own. The accused then told Da Silva to pay him for the equipment he took from the dredge, the attorney added. 
But Police Prosecutor Arvin Moore told the court that Da Silva was at his camp when all of the accused, who were armed, approached and accused him of stealing dredging parts. Moore said Da Silva became afraid and escape into some bushes. The accused persons, it is alleged, then took the three magic mats and escaped. DaSilva then reported the matter.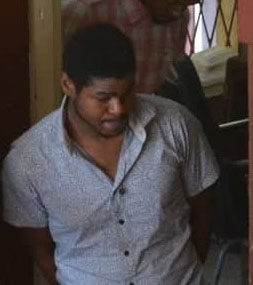 Moore added that a shotgun was recovered when Barclay took the police to where it was hidden in some bushes. The prosecutor then stated that the police are in possession of a caution statement which details the roles played by each defendant.
Based on the serious nature of the allegations and the fact that weapons were used during the commission of the offence, Moore objected to bail being granted to all three of the accused.
Lake, in response, asked the court to approach the prosecution's claims with much suspicion and he then questioned why the accused would only take three magic mats when there was gold and other items that they could have taken. The prosecutor then said the only reason the defendants haven't been charged for the theft of gold is because investigators have yet to quantify the amount of gold that was stolen from the complainant.
After hearing the submissions, Chief Magistrate Ann McLennan released all three of the accused on $200,000 bail each and adjourned the matter until September 13th, when it will be heard at the Bartica Magistrate's Court.
Around the Web