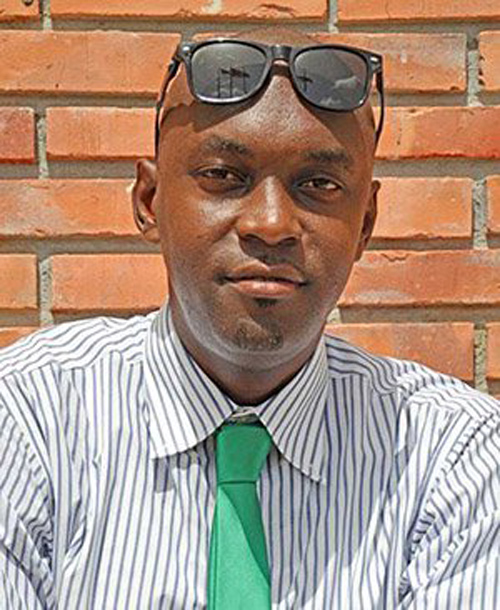 Five days after it held internal party elections, the People's National Congress Reform (PNCR) last night revealed its 15-member Central Executive Committee with nearly half of the old members replaced and Christopher Jones coming out on top.
The  executive sees seven new members and they are: Thandi Mc Allister, Gary Best, Richard Van West-Charles, Dr Karen Cummings, Basil Blackman, Edward Collins and Aubrey Norton.
Returning are Jones, Winston Felix, Amna Ally, Clement Corlette, Cheryl Sampson, Mortimer Mingo, Jennifer Ferreira-Dougall and Genevieve Allen.
The table below shows the last serving executive (left) and the recently elected members and the votes obtained in last Saturday's elections.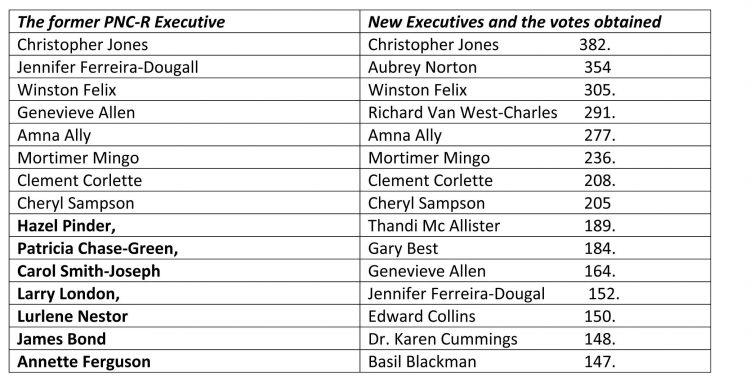 After midnight on Sunday, Minister of Public Health and former Vice Chairman Volda Lawrence was announced winner of a three-person race for the post of Chairman of the party.
She had secured 346 votes against Minister of State Joseph Harmon's 287 and Minister of Legal Affairs Basil Williams' 183 votes.
Annette Ferguson secured the position as first Vice Chairman and Dr. George Norton second Vice Chairman.
Unopposed, President David Granger and Minister of Communities Ronald Bulkan returned to the positions of Leader and treasurer, respectively.
The List of Executives comes as a shock to some Alliance for Change members who told this newspaper that they believed that although Van West Charles was not an active member of their party, they believed he was a supporter.
One official of the AFC said that he only learned of the Guyana Water Inc Head's position in the PNCR when he heard over the weekend that he had accepted a nomination.
During the APNU+AFC elections campaign in 2011, Van-West Charles had announced that he was joining the Alliance for Change. "After those elections he was not an active member but I did not know that he had gone back to the PNC. Do I think he should have formally informed us? Not really but it still is shocking the manner in which it was all revealed," the AFC official said.
Norton and Best were presidential advisers on youth empowerment and environment respectively but late last year President  Granger announced that their contracts would not be renewed and they would be offered "executive positons". Norton is now Director of Migration at the Ministry of the Presidency's Department of Citizenship and Immigration. It is unclear what role, if any, Best plays in the current administration. However, he is present at many public forums on oil and gas and the environment.
Dr. Karen Cummings is the Minister within the Ministry of Public Health.
 A Director of Go-Invest, Basil Blackman has been a longtime member of the PNCR and also represents diaspora interests.
No stranger to the party is Thandi Mc Allister, who has been serving as a representative for the youth arm of the PNCR for many years. She has been vocal about issues pertaining to youth and their development.
Meanwhile, Public Relations Officer of the party Kim Chung told this newspaper that some persons from the former CEC declined nomination.  City Mayor Patricia Chase-Green is one of those not on this year's list.
Around the Web