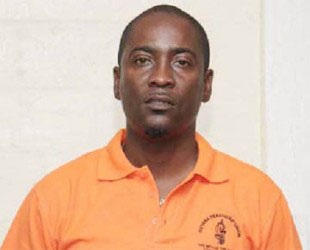 With a strike looming, the Ministry of Education (MoE) has applied to the Ministry of Social Protection for conciliatory services to resolve its current impasse with the Guyana Teachers' Union (GTU) in their salaries and benefits negotiations.
The Social Protection Ministry has in turn set a meeting between the two parties for today at 2 pm, albeit without first consulting the union.
According to a press release issued by the Social Protection Ministry, it has agreed to provide conciliatory services and has accordingly invited the parties to a meeting scheduled for 2 pm today at the ministry's boardroom.
However, GTU President Mark Lyte said that he had no idea what the ministry was referencing.
"I am not aware of any invitation and the office did not receive such up to closing time," Lyte told Stabroek News via phone.
At the time he and members of his executive were preparing to travel from the Essequibo Coast to Berbice as part of the union's sensitisation campaign in preparation for planned strike action, which begins on Monday.
Meanwhile, veteran trade unionist Lincoln Lewis is recommending that the parties should skip conciliation and go straight to arbitration. "That's not how conciliation works. You don't send an invitation this afternoon for tomorrow. You write and ask for a convenient time, keeping in mind the exigencies of the situation. They are not arbiters," Lewis stressed.
In fact, according to Lewis, the Ministry of Social Protection has disqualified itself from acting as conciliator.
"Ministers Amna Ally and Keith Scott were both present at the negotiation table as government representatives and, therefore, have aligned themselves with the employer, they cannot now have conciliation. This matter should go straight to arbitration since trust is lacking between the union and the Labour Department," Lewis noted.
A press statement from the Ministry of Education, which followed an August 9th meeting between government and the union identified the two ministers as representing the government in the negotiation and quoted Ally as saying that while the teachers' demands were not unreasonable, consideration should be given to the economic status of the government and specifically what the government can and cannot afford at this juncture.
It was after that meeting when teachers demanded that the GTU executive communicate their intention to strike to the Education Ministry.
For three hours, a seven-member team from the union, led by Lyte, met with 10 government representatives to discuss government's response to the report from a joint task force set up by President David Granger last November. Despite government representation on the task force, the administration had recently signaled that the proposals outlined in the report had financial implications that cannot be met.
The government's team refused the task force's recommendation for a 40% increase on 2015 salaries and proposed instead to offer a ballpark figure of $700 million to facilitate an increase in salaries for all teachers based on the current salary scale. It has also said it will make available a ballpark figure of $200 million to facilitate a de-bunching exercise for teachers for the new school year of 2018/2019.
That 40% increase on 2015 salaries had been hammered out by the task force involving the government, the union and other stakeholders following an earlier impasse.
Government has further offered to employ a specialist to work with the union to decide on salary increases for teachers.
After initially proposing a 40% increase in 2016, a 45% increase in 2017, 50% in 2018, 50% in 2019 and 50% in 2020, the union had suggested a compromise of a 40% increase to serve as a base from 2016, with a 5% incremental increase for each remaining year of the agreement.
Additionally, government is not prepared to offer increased incentives for improved qualifications. The ministry did not agree to pay an $8,000 clothing allowance and to grant Whitley Council leave after three years. The hard lying allowance also remains the same.
For the last ten years, teachers who upskilled to a Certificate in Education have earned an extra $4,000 a month, those with a Diploma in Education have earned an extra $6,000, those with a Master's Degree earn an extra $10,000, and those with a Doctoral Degree earn an extra $30,000.
Government has refused a request to increase the sum paid for a Certificate in Education to $7,000, a Diploma in Education to $10,000, Masters' Degree to $25,000 and a Doctoral Degree to $35,000.
It has also refused to offer remuneration for a Management Certificate and a Special Needs Certificate. The union has requested an extra $6,000 and $10,000, respectively, for teachers holding these qualifications.
All other allowances were refused on the basis that all new allowances will have to be considered in line with the wider public service.
Around the Web