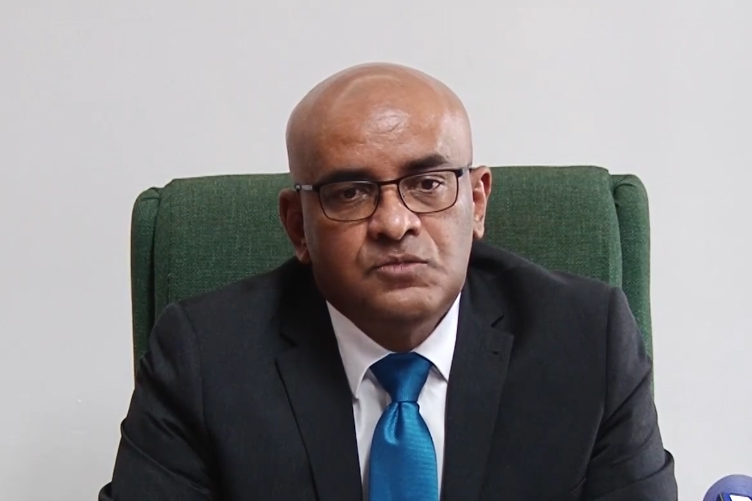 Opposition Leader Bharrat Jagdeo yesterday said that the "secrecy" surrounding a brief visit here by several US congressmen and military personnel raises many questions.
"What I find particularly unappealing is that the US may have its reasons for wanting to keep the visit quiet… for security reasons… [but] what is our government's reason for hiding the visit from us? Not allowing access? Not even giving a statement?" he asked during his weekly press conference, which was held at his Church Street office. Several statements were issued by the government later yesterday.
Jagdeo also informed that his party, the People's Progressive Party (PPP) was not invited to meet with the delegation. He said if it had been it would have accepted the invitation.
"If they (government) would have requested a meeting, I would have met with the congressmen," he said noted.
Congressmen Bob Goodlatte, John Rutherford, Mark Sanford, John Curtis, Todd Rokita, Richard Hudson, Steve Cohen, Scott Peters and Darrell Issa were part of the delegation. The delegation arrived here around noon on Wednesday and left yesterday after meeting with President David Granger.
Going on the information that the visit may have something to do with oil and gas, Jagdeo said that he found it strange that the delegation first met with Natural Resources Minister Raphael Trotman, although he no longer had control over this sector.
"What I found odd about the entire visit is not just the secrecy …but when [Minister of State Joseph] Harmon spoke of this visit he said that he and the government had learnt of the visit from Mr. Trotman." He said he saw Harmon's comments twice reported.
"Don't you find it strange that Minister Trotman was the person who was the interlocutor here and that the Government of Guyana learnt of this visit from Trotman and that the first call was a meeting from Trotman…who is no longer the Minister responsible for the oil and gas sector?" he asked, before adding that this raises a lot of concerns for him personally.
While making it clear that he did not want to speculate about the nature of the visit, Jagdeo said that the opposition is worried about "all these secret engagements." He said that lots of questions will be raised about this visit and these will have to be addressed by his party.
Around the Web