Everything is in place at the Guyana Shore Base Incorporated (GYBSI) for ExxonMobil and its partners, in time for first oil in 2020, Director of Muneshwer's Limited, Robin Muneshwer said.
In an interview with the Department of Public Information (DPI)  yesterday, Muneshwer said that in September the facility will be providing drilling fluids for ExxonMobil's offshore operations.
"Schlumberger, who has acquired the Gafoors facility, will be providing the drilling fluids for them," Muneshwer noted. The facility, located in the Muneshwer's Houston Port Complex, East Bank Demerara had won the bid to develop the facility for ExxonMobil in June last year.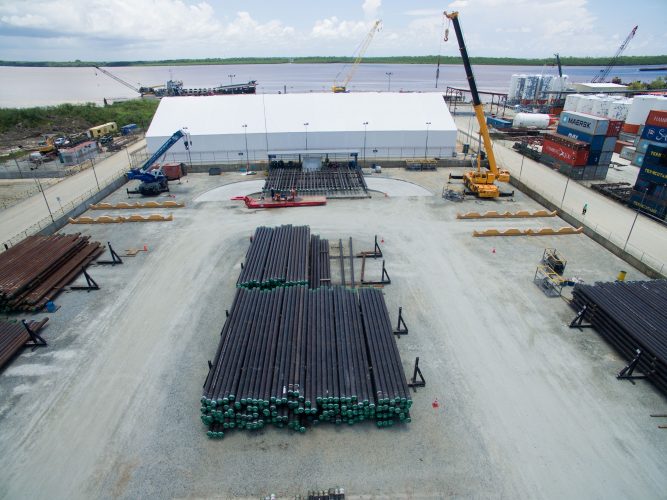 There has since been speedy development of the facility which aims to be a one-stop shop by 2019 for all the materials needed for the Liza well development, Muneshwer explained. Currently, the facility provides all the food, water and other supplies for the offshore operations. Muneshwer said development is being done in phases and there are plans in the pipeline to provide fuel bunkering and a third berth for vessels.
"Right now, we have two berths one is already active the second one will be active very soon," Muneshwer explained. The facility also services Exxon's contractors.
Currently, the shore base employs more than 130 persons.
Around the Web