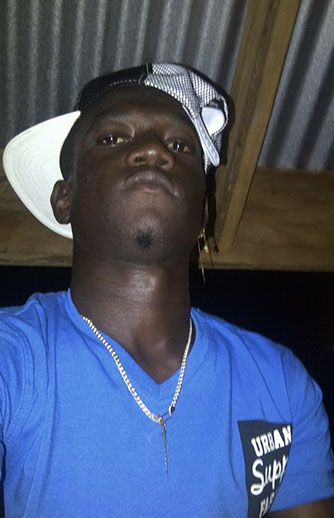 David Bourne, the lone survivor of the accident that claimed the lives of three of his friends almost two weeks ago at La Grange, West Bank Demerara, is still recovering in hospital.
Bourne, 22, was in a car, PDD 7189, that was being driven by his friend, 33-year-old Leroy Junior Levon, of Nismes Housing Scheme, along with two other occupants, 25-year-old Devindra Hardyal and 20-year-old Rishi Pasha, both of La Grange, at the time of the accident. The four men were reportedly on their way to drop Bourne home around 4.20 am after partying in Stanleytown. However, their trip was cut short after Levon lost control of the car and collided with a truck that was parked on the western parapet of the road. As a result of the impact, the car spun out of control and flipped several times before eventually stopping abruptly in the middle of the road.
The four men were rushed to the West Demerara Regional Hospital, where both Levon and Hardyal were pronounced dead on arrival, while Pasha succumbed hours after.
Bourne was admitted in a critical condition and was eventually transferred to the Georgetown Public Hospital, where he was stabilised.
Bourne, who worked at a vulcanising shop in La Grange, has since undergone several surgeries. According to his doctors, he suffered severe head injuries. As a result, while he remembers certain details of the night, he has not fully grasped the situation and realised that three of his friends died as a result of the accident. "He's still not sure of what exactly happened and he doesn't remember everything. The doctors say you have to give him time because of the injuries to his head. He's also piecing a few things together but that's it. We're just giving him time," Bourne's employer told this newspaper on Wednesday.
The four men were said to have been very close friends and would often hang out every weekend.
Around the Web