Principal Magistrate Judy Latchman this afternoon dismissed the charges against against former government minister Jennifer Westford and her former aide Margaret Cummings for the alleged theft of over $600 million from the former government.
Delivering her highly anticipated ruling in Georgetown, Magistrate Latchman told the two accused that the charges were bad in law as Westford was not a public oficer at the time, and while Cummings was a public officer, there was no evidence to show that the money was taken and not used for its intended purposes.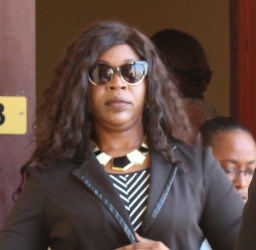 Westford and Cummings were tried for the theft of $639,420,000, belonging to the Government of Guyana, between October 19th, 2011 and April 28th, 2015, while being employed with the former Public Service Ministry.
It was alleged that between 2011 and 2015, Westford signed 24 memoranda, amounting to $639,420,000, and sent them to the Permanent Secretary at the then Office of the President to be signed and approved.
The money was said to have been requested for activities to be conducted in the 10 administrative regions.
Around the Web