President David Granger has appointed Petronilla Browne-Stewart as Registrar for the Public Service Appellate Tribunal, with the charge that she must discharge her duties with competence, efficiency and fairness.
According to a Ministry of the Presidency statement, during a swearing in ceremony at State House yesterday Granger noted that the work of the Public Service Appellate Tribunal must be enhanced by a competent and efficient registrar.
"The Public Service Appellate Tribunal safeguards fairness and promotes meritocracy and professionalism within the public service by providing an inexpensive and quick means of justice for public servants aggrieved over promotions and disciplinary actions by the Public Service Commission," the Head of State said.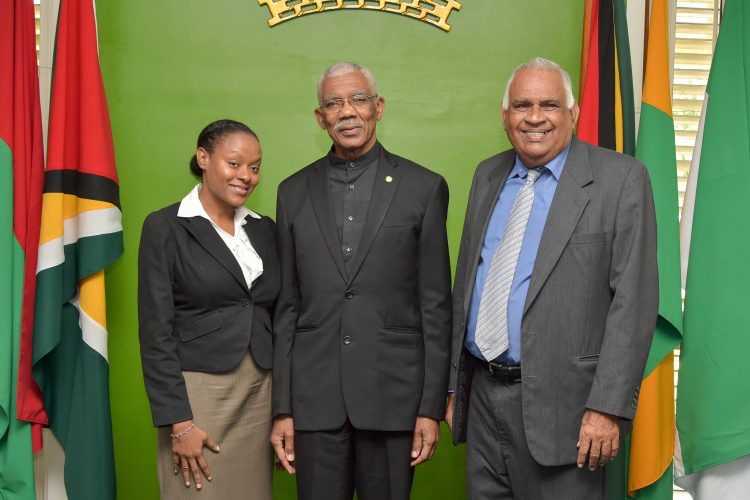 Under the law, the Tribunal is empowered to hear appeals from any decision of the Public Service Commission in respect of appointment by promotion of any person to a public office and exercise of disciplinary control over any person holding or acting in any public office.
The law also provides for the appointment of a registrar who shall be the Chief Executive Officer of the Tribunal.
The Ministry said yesterday that a vacancy had arisen for the position of registrar.
After more than two decades, the Public Service Appellate Tribunal was re-constituted in May last year, with Chairperson Nandram Kissoon, and Abiola Wong-Inniss and Winston Browne as members.
The Ministry of the Presidency had said then that the reconvening of the Tribunal would once again provide public servants with a means of recourse in matters of appointments, dismissal or other forms of disciplinary action.
President Granger had declared that the Tribunal was a vital element in the system of public administration as it would ensure professionalism and fairness with regard to promotions and disciplinary action in the public service and would also aid in boosting public servants' morale. "The Public Service Appellate Tribunal, regrettably, has been inactive for more than two decades. This neglect has led to irregularities and inconsistencies in the Public Service. The Tribunal's absence injured the interests of persons, who felt wronged by unfair dismissals, the denial of benefits, or other disciplinary actions, but who had no redress," he noted.
Around the Web