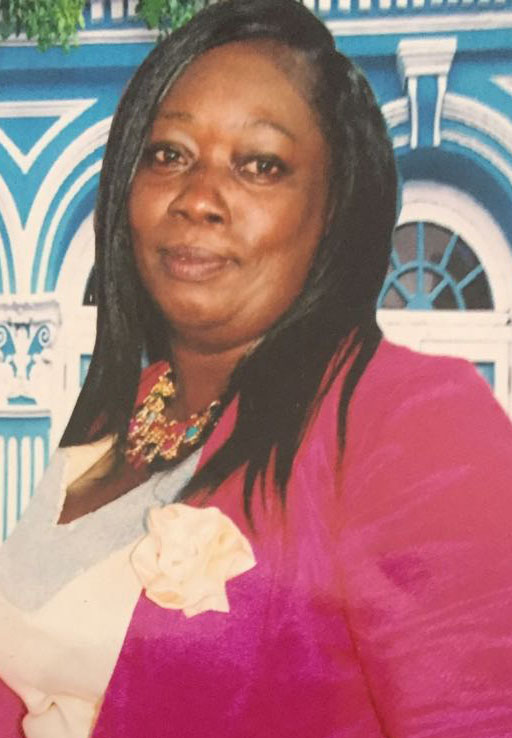 The August vacation ended tragically for a nursery school headmistress who lost her life during the wee hours of yesterday morning after a vehicular accident along the Good Hope Public Road, on the East Coast of Demerara.
Dead is Carlotta James, called 'Abigail,' 44, the head teacher of Dorcas Club Nursery School, at Plaisance, and who resided at Lot 27 Middle Walk, Buxton, East Coast Demerara.
James sustained massive head injuries after reportedly driving into the rear of a truck. She was rushed to the Georgetown Public Hospital in a Guyana Police Force pick-up, where she was pronounced dead on arrival.
The accident occurred around 2 am.
A police source confirmed that the driver of the truck, a 31-year-old resident of Mahaicony, was taken into police custody. He underwent a breathalyser test which showed that he had no alcohol in his system at the time.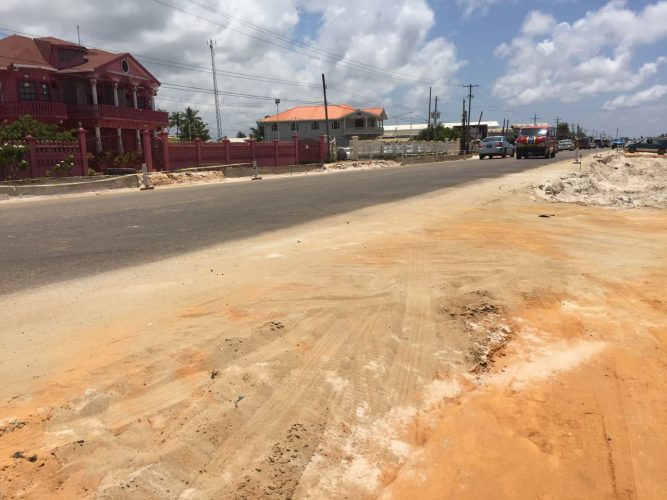 Sunday Stabroek was told that James, who was driving PHH 67, was proceeding east along the northern side of the public road behind the truck, GPP 143.
The driver of the truck has reportedly told police that he slowed down and indicated that he was turning south across the road when James crashed into the rear of his vehicle.
When Sunday Stabroek  visited the scene of the accident yesterday, shattered glass and other parts of the vehicles were still visible along with what appeared to be gasoline.
At the dead woman's house, a number of relatives and friends had gathered in shock at news of her sudden death. Her only child was too inconsolable to comment on her mother's passing.
However James' partner, Nicholas Stewart, with whom she had been living with for six years, told Sunday Stabroek that James left home to go to the school after 1 pm on Friday in order to sort out some issues before the start of the new school term.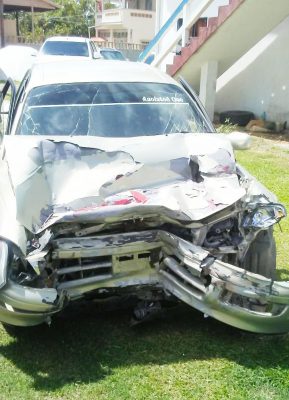 He said hours after, he received a call from James who told him that she would be home shortly. "She (James) called me around 8 o' clock last night (Friday night) and told me that she will be home in a short while," Stewart said.He added that he eventually fell asleep and when he woke up couple hours after he realised she had not returned home as yet.
As a result, Stewart said he tried contacting her but he got no response. "I got up about 11 o' clock and I start make contact, no response. Then is when I start get more worried," he recalled.
He said the phone rang out twice and the third call was forwarded to voicemail.
About one hour after, he said he learnt of the accident after a villager came to their home and informed him that James was involved in an accident and was taken to the hospital.
Stewart said he, James' only child and two otherrelatives immediately rushed to the hospital and upon arrival they learnt that she had not survived her injuries..
Meanwhile, an overseas-based friend, whom James had visited on Friday evening, said that her death was a shock. "She came over by me and we were gaffing, making fun and laughing and that was it," the woman, who wished not be named, said.
The woman was unable to say whether James was under the influence, while noting that they only consumed wine while at her place.
James, who was the head of the Dorcas Club Nursery School for about six years, was described as a very jovial and kind-hearted person.
Around the Web