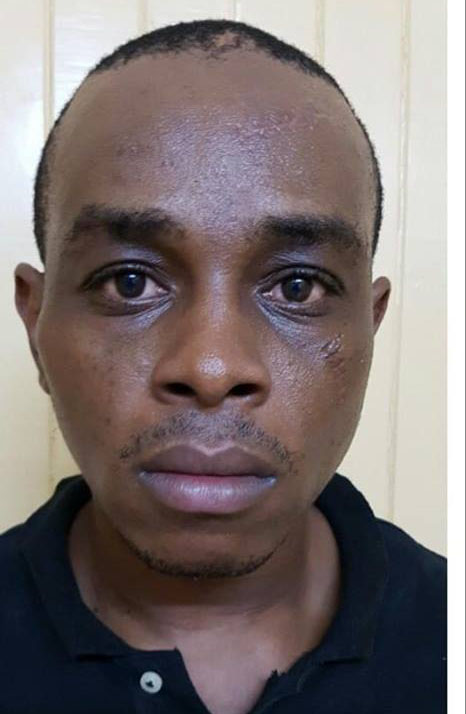 A suspected bandit was shot by the police during an attempt to arrest him after the robbery of a vendor outside the Stabroek Market yesterday morning.
Leon Duncan, called 'Whistle,' was reportedly shot once to his right thigh after he tried to disarm a police constable of his service weapon.
He was rushed to Georgetown Public Hospital, where he remained a patient under police guard up to press time. His condition was listed as stable.
His alleged accomplice in the robbery, who reportedly journeyed to the hospital afterwards to check on him, was nabbed and taken into custody.
The police, in a press release, said investigations revealed that the constable was seated in a Route 42 minibus on Water Street, in the vicinity of Central Fire Station, when he heard screams of "thief!"
It said he then saw Duncan, who is a known character, and the other suspect fleeing. The men joined a waiting car. "The courageous policeman followed the vehicle which stopped in Leopold Street, Charlestown where the men exited and proceeded inside a house," the statement said, while adding that the rank then went to the Brickdam Police Station, where he reported what he had seen.
"Himself (the constable) and other ranks returned to the house where only the known character (Duncan) was found and in the process of arresting him, he (Duncan) grabbed the policeman's weapon and tried to disarm him," the statement explained.
The ranks discharged a round, which struck Duncan to his right thigh.
Duncan has since provided the police with a statement and investigations are ongoing, the release added.
Around the Web