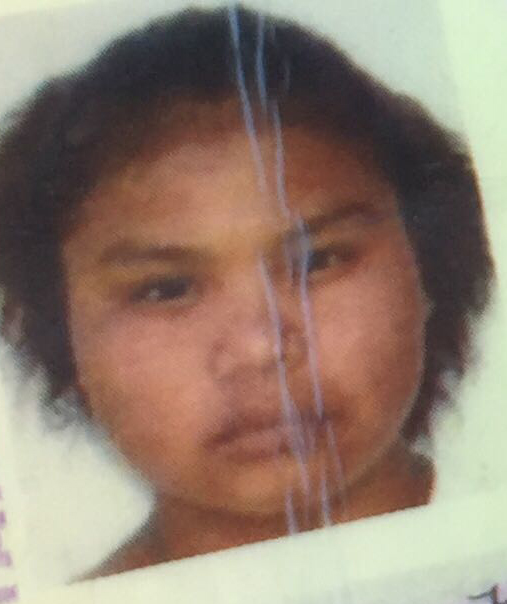 Ramdeo Ferreira, the three-year-old who was fatally stabbed by his mother on Saturday at Foulis, Enmore, East Coast Demerara, died from a stab wound to his heart, an autopsy found yesterday.
And as police work to wrap up their investigation into the boy's death, the Childcare and Protection Agency is also conducting a review of its own to determine whether a report was made about the woman and, if so, whether the Standard Operating Procedures (SOPs) were followed.
Ferreira, called 'Papa,' of Lot 585 15th Street, Foulis, Enmore, ECD, was stabbed twice during the attack, which took place around 9.45 am at his home.
He was later rushed to the Georgetown Public Hospital, where he succumbed around 1 pm while receiving medical treatment.
An autopsy was performed yesterday morning by Government Pathologist Nehaul Singh, who determined that Ramdeo died of a stab wound to the heart. The boy's body was handed over to his relatives for burial, which is scheduled for tomorrow.
His mother, 26-year-old Brenda Ferreira, remains in police custody.
A police source told Stabroek News that investigators were up to yesterday afternoon working to wrap up their investigation.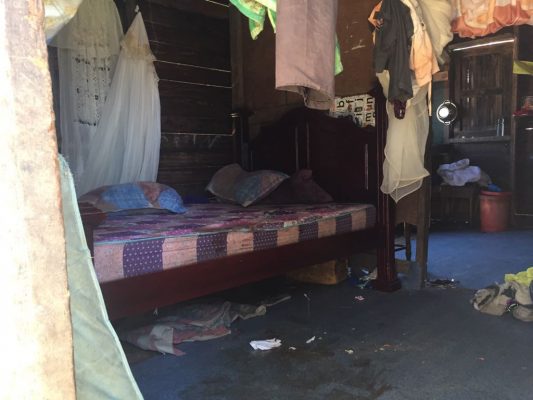 After her arrest, the mother reportedly told the police that she had a dream that she was going to die on Saturday and she didn't want to leave Ramdeo behind since he was her favourite child. As a result, she decided to kill him.
Ramdeo's four-year-old brother, who witnessed the entire incident, managed to escape and alerted a relative of his father, Shamlall Mahadeo, who informed neighbours and they called the police.
When the police arrived at the scene, Brenda was found standing next to a bed on which Ramdeo's bloody body was lying.
Following Ramdeo's death, villagers had voiced their belief that the child could have been saved if the authorities had taken concerns about the conditions in which the children were being raised more seriously.
A relative had told Stabroek News that she personally called the Childcare and Protection Agency and reported the situation. Although she had said based on what she learnt, officials from the agency turned up but found that the house was tightly secured and they never returned, this newspaper was unable to confirm the account.
Community assistance
When contacted by this newspaper yesterday, head of the agency Ann Greene said that checks are currently being made to determine when exactly the report was made and what actions were taken.
"At least we have not received any report on the matter for the last couple of days but it has been understood that it might be about a year ago," Greene said.
She explained that thus far records for this year have already been reviewed and nothing was found. "We checked immediately and it was not in recent times so they going further," she noted.
As a result, Greene added that last year's records are being reviewed after which she has requested that a report be drafted no later than this morning.
When told of claims that the house was locked when the officials turned up, Greene said, "The woman (Brenda) was moving," while noting that such cases are where the community assistance is needed.
"Communities got to help. When she come back, they coulda call back and even Friday when she started, they could have even called," she said. "We can fix something now and we gone but you will be there at the community level and things could happen. You got to always be vigilant," she added.
Asked if there is a system in place for officials to return if the victims are not around, Greene responded in the positive, while noting that the SOPs require that they keep returning until they meet with the victim.
She said if records do show that the officials didn't return, that will be a breach of the SOPs. "…To close a file you got to discuss with the supervisor and all of that. So both supervisor and supervisee, they are looking at that because they got to give me a report," she noted.
Meanwhile, in a Facebook post, the agency described Ramdeo's death as "horrific," while noting that its East Coast Child Protection team is reeling from the tragedy. It further said the Intake Manager and the District Supervisor of the agency are examining the call records and are expected to produce a report on the matter.
The East Coast District Child Protection Officers, according to the post, have responded to over 110 suspected cases of abuse for the month of July, 2018 and from indications the figure will not decrease for the month of August.
"…Work is being done at the community level across the Regions to build capacity of parents for the parenting role; for social network supports for at risk families and to organize and mobilize communities to take their share of the responsibility for keeping children safe, but it is clear much more needs to be done," it added.
'Follow the alcohol'
Meanwhile, Ramdeo's grandmother, Toolseedai Hussain, noted yesterday that her son, Mahadeo, and the child's mother shared a relationship for five years.
"The first time when them tek each other them been alright and thing but now me think she does follow the lil alcohol because me hear when he (Mahadeo) go work [and] come back, them children this (Ramdeo and his brother) nah geh food and thing fuh eat," Hussain related.
She also said her son would often complain to her that he was fed up of the suspect's behaviour and when she tried to talk to them, he would tell her that he is only trying to fix things because of the children.  
"Weary, me weary go talk to she (Brenda)," Hussain cried, while explaining that her son would also often visit her house for food.
"When he (Mahadeo) come hay, he ah come fuh food. Suh me does seh, 'Wah happen? Brenda nah cook yet?' And he does she, 'No, that how he disgust with she.' Well when me guh cross, meh does seh 'Brenda why yuh nah cook?' 'Hehe. Hehe.' Ah suh she deh. Nothing muh. She nah do one wuk ah suh dah place deh nasty. Meh ask them children if them geh fuh eat, them seh nah," Hussain added.
Hussain alleged that Mahadeo worked and gave all his salary to take care of their children but his wife would use the cash to purchase alcohol. "Right now, he (Mahadeo) nah got a penny… all he money he used to wuk and give she (Brenda)," Hussain said.
She said while she will be taking care of the surviving child now, family members will be putting money together towards the burial of Ramdeo, which will take place tomorrow.
Around the Web