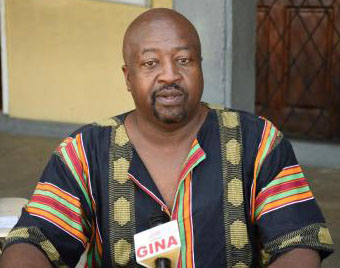 Political analyst and Working People's Alliance (WPA) executive Dr. David Hinds believes that the recent criticisms of his writings by President David Granger were in reaction to the push back against the Head of State's rebuke of African Guyanese. 
"I think President Granger is trying to walk back his BV (Beterverwagting) speech and is using my columns as the jumping off point," Hinds said in response to Granger's comments at the Cuffy 250 State of the African-Guyanese Forum at the Critchlow Labour College on Sunday.
"It would have been easier for him to just say that his BV comments were out of place and move on. After the BV speech, it is hard to come back a few weeks later and accuse others of exactly what one did—what could be more reckless than using the very narrative of inferiority to describe your followers that has been used by their tormentors?" Hinds said.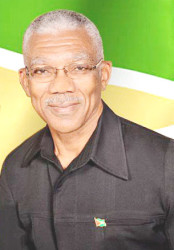 Addressing the forum, President Granger did not name Hinds but quoted excerpts of newspaper columns written by him and criticized it, saying that the author drew conclusions without empirical data, which he dubbed denialism.
According to a statement from the Ministry of the Presidency (MOTP), Granger said that "there are problems and we should not deny that there are problems because if we deny there are problems, we would never find correct solutions."
"In his address to the Forum, President Granger said that Guyanese, in pursuit of a 'good life,' ought to avoid the dangers of 'denialism'. Noting that denialism distorts the reality of present-day conditions, constructs a false reality and leads, inevitably, to failure, the Head of State said that Guyanese deceive themselves and others when social reality is denied and this can lead to consequences," the MOTP statement added.
He noted that a prominent Guyanese writer "asserted that African-Guyanese practised 'self- hatred'; accused African-Guyanese of 'cultural blindness'; alleged that African-Guyanese were 'surrendering their collective dignity to the dictates of party politics'; attacked African-Guyanese for 'losing faith in the ability to overcome' and of 'dumping the emancipation spirit;' and claimed that 'There has been no bigger sinner against the black man, since Emancipation, than the black man himself.'"
Granger argued that the conclusions seeks to deny that the whole group has the capacity, the self-respect and self-esteem to transform their lives, to belong to political parties to improve their lives and to be culturally aware.
"There has been no credible research to explain these reckless pronouncements. I am convinced that national problems can be resolved but they cannot be resolved by inventing fake theories and notions, which refute reality and impede the process of solving the problems that confront society. We need to examine causation and causation of pervasive social problems needs to be determined before correct solutions can be sought and implemented," he declared.
Hinds said that he was glad the president took a different direction at the Cuffy 250 Forum, "that he did not go there and talk down to Black people and that he actually talked about government policy."
Power of dissent
He suggested that "the push back against his BV speech by some of us may have influenced his change of heart [and] shows the power of dissent, even against the high and mighty. As a lowly 'writer,' I do not have a 'bow and arrow,' but it is good that the president recognizes that official power is not the only source of wisdom. That he premised an entire speech on my 'reckless' pronouncements perhaps suggests that they are not that reckless after all."
"I think the president was indirectly registering his discomfort with my criticism of his speech at BV. That's fair. But he has to come to grips with the fact that as president his utterances draw more scrutiny that the average citizen," he added.
On the eve of Emancipation Day, Granger delivered a speech at BV in which he implored those gathered not to be "slothful," to desist from seeking "raises" and to get prepared for the oil economy.
"Do not be wicked and slothful, go out and use your talent to enrich yourselves and your children that is economic emancipation. No matter how much we sing and dance in the final analysis our lives will be determined by how we make our living. If we make our living by hanging around the corner and liming at the Guinness Bar, we will be forever poor but if we go into our farm, go into our workshop, go into our schools, we will be able to bring prosperity," Granger he said.
"Let's put the children first. If our fore-parents were drunkards, we won't be here today but they saved their money and they bought these villages not for themselves but for future generations…your forefathers did not intend you to be destitute do not sit down on your hands," he added.
Empirical data
While he presented no information on unemployment trends in the villages or Guyana as a whole, he noted that residents must be ashamed if they do not have work.
As a result, Hinds reasoned that Granger could also be accused of making assertions without empirical data to back them up and since those statements come from the person who is the Head of State, the effect is more powerful than that of a "mere writer."
"The president criticizes me for making reckless statements in the column; that I arrived at conclusions without data and that I was indicting all 250,000 African Guyanese. Yet if you read the column, I, more than once, referred to "some African Guyanese" and I gave examples of the manifestation of the problem I was discussing. In any case, I am in good company since the president did not follow his own advice in BV when he painted all African Guyanese with the same nasty brush and did not provide any data to support his criticisms. So, using his own definition of "reckless," his statements at BV were indeed reckless," Hinds said.
Hinds added that the President and the public should know that his rebuttal should not be taken to mean that he wants to argue with Granger as it would not serve readers or those in the exchange any good.
"I have no desire to have a public quarrel with the president as I think it does not help our common cause which is to advance improvements in the African Guyanese condition and the general condition of Guyanese. But the president has the right to respond to criticisms leveled at him. And I did criticize the tone of his statements at BV and the fact that he rebuked African Guyanese without offering policy solutions…," he said.
"I applaud the president for talking about policies to end unemployment in Guyana, particularly the emphasis on education. That's a start. But we need to hear more about his policies for dealing with African Guyanese problems. The one-size-fits-all policies have proved inadequate in the past since the different ethnic groups are generally located in different sectors of the economy," he added.
Around the Web