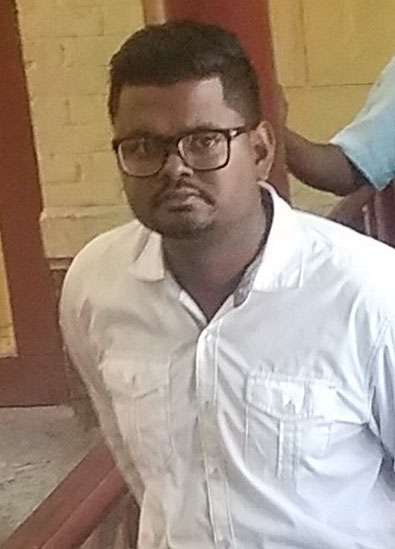 An Annandale auto-mechanic was yesterday granted his release on $200,000 bail for the alleged fraudulent conversion of $1.2 million to his own use. 
The charge alleged that Anil Sookram, an auto-mechanic of Annandale, on June 15th, 2017 at Georgetown, being solely entrusted with the sum of $1.2 million by Kerwyn Mars to purchase parts for the repair of minibus BVV784, fraudulently converted same to his own use and benefit. 
Sookram denied the allegation.
Police Prosecutor Quinn Harris made no objections to bail being granted. Facts in relation to the matter stated that on March 9th, 2017, the complainant, who is the registered owner of the minibus which was in an accident, was referred to the defendant's mechanic shop through his insurance company. The accused prepared an estimate of $1.6 million which was for the purchase of parts and repairs to the said minibus. The complainant, on a later date, met with Sookram and handed over the sum of $1.2 million to complete works on the vehicle within 30 days. 
However, when the complainant later made checks with the accused, he discovered that no repair work was being done on the vehicle. He then took the vehicle to another mechanic on the West Coast of Demerara. The vehicle was later seized by Caricom Auto Sales. No repairs were ever done on the vehicle. 
Principal Magistrate Judy Latchman then adjourned the matter until September 26th and placed the man on $200,000 bail. 
Around the Web