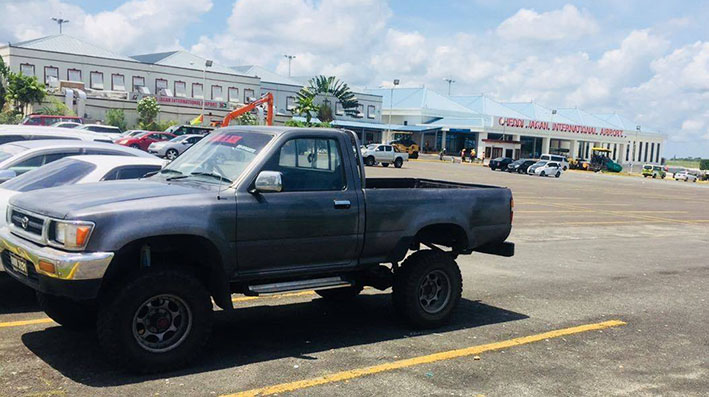 The management of the Cheddi Jagan International Airport Corporation (CJIAC) will be testing the operation of the new Arrivals Terminal and Boarding Bridges between today and tomorrow.
In a statement issued yesterday, the CJIAC said trials will be conducted from 1 pm today until 10 am tomorrow.
 "The objective of these tests is to ensure all systems under the passenger treatment/loading conditions are acceptable to allow the identification of final opportunities for improvements ahead of the proposed official opening of the terminal," the CJIAC explained.
As a result, it said motorists will park in the parking lot adjacent to the new Arrivals Terminal building, where the fees for the various types of vehicles remain the same.
However, the CJIAC noted that during the trial, motorists will not be allowed access under the Arrivals Canopy to uplift passengers as this is to analyse the readiness for their collection, which was proving difficult in previous experiences. 
The statement said the 4,891 square meters terminal features 10 passport control booths, an elevator, an escalator stair, two functional boarding bridges, three baggage carousels, a spacious customs area and a public greeting hall.
The CJIAC said it is seeking to ensure the new terminal operations attain the most favourable efficiencies, stress-free and supple passenger movement, and superior service to all its users, while noting that it appreciates the patience and the public cooperation through the process.
Around the Web