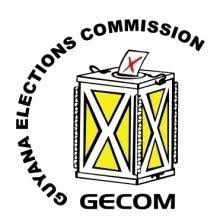 There was a last minute rush by prospective contestants for the November 12th local government elections to submit symbols to the Guyana Elections Commission (GECOM) on Wednesday, which was their deadline.
"There was a rush at many of the locations to submit on the last day. That was an indication of political parties, voluntary groups and individuals expressing an interest in contesting the elections," GECOM public relations officer Yolanda Ward told Stabroek News.
Ward said that as a result of the rush, the offices of Returning Officers were opened until midnight on Wednesday to accommodate the submissions.
As of yesterday, she said, there was no final count and analysis done as individuals, groups and political parties would have submitted their symbols at the offices of the returning officers countrywide and they will be reviewed.
Asked what the response was like on Wednesday, Ward said, "What will inform the response will be the full count and the analysis of the submission."
She added, "We are ensuring that the symbols are being properly categorised. We will disseminate information on the symbols via press release."
The symbols were expected to be submitted in hard and soft copies. For those who will be required to make changes to their symbols, Ward said, "They will be given some time to make the changes and the Chief Election Officer will provide a timeline within which they will have to resubmit."
This will have to be done within the shortest possible time, she said, as September 21st is Nomination Day.
Without the approved symbols, no entity or individual can contest polls, she noted.
Those whose symbols have been approved, Ward said, will receive notification from GECOM that they were approved and they may complete the nomination forms for Nomination Day.
At present, Ward said, GECOM is ensuring all systems are in place. The list of the offices of the 80 returning officers have been published, she said, and people can go to them in terms of their preparation for Nomination Day.
Around the Web