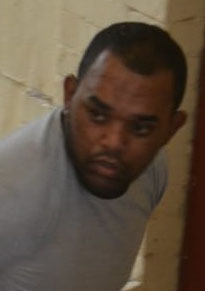 Romel Sahadeo, a George-town man accused of holding a Brazilian woman with whom he shared a relationship captive, was yesterday released on $50,000 bail after denying a charge of restraining her. 
The particulars of the charge state that Sahadeo, 29, between June 1st and August 27th, 2018, at Austin Street, Campbell-ville, unlawfully restrained the Brazilian national, thereby preventing her from proceeding beyond certain circumscribed limits of his yard. 
Sahadeo, a miner, denied the allegations. 
The prosecution's case is that Sahadeo, who shares a relationship with the woman, told her to travel to Guyana to work at his mother's fast food shop.
The court heard that after arriving in Lethem from Brazil, the woman met with Sahadeo, who then placed her on a bus and took her to his Campbellville, George-town home.
According to Police Prosecutor Gordon Mansfield, a few days later, the woman began asking Sahadeo to leave, while stating that she wanted to return home to Brazil.
Mansfield said that the defendant, however, told the woman that she could not leave as he had paid for everything, while noting that she owed him.
The court further heard from the prosecutor of Sahadeo telling the complainant that if she called the police she would go to jail since she was in the country illegally.
Mansfield said that the woman, however, with the assistance of one of Sahadeo's relatives, was able to gain internet access and she reached out to her mother and other relatives in Brazil for help.
A report was later made and she was rescued by the Ministry of Social Protection.
Police prosecutor Gordon Mansfield had no objections to the defendant being granted his pretrial liberty, but asked that conditions be attached.
Chief Magistrate Ann McLennan then granted Sahadeo $50,000 bail on condition that he reports to the Criminal Investigation Department every Friday until completion of the matter. The case has been adjourned until September 4th.  
Around the Web