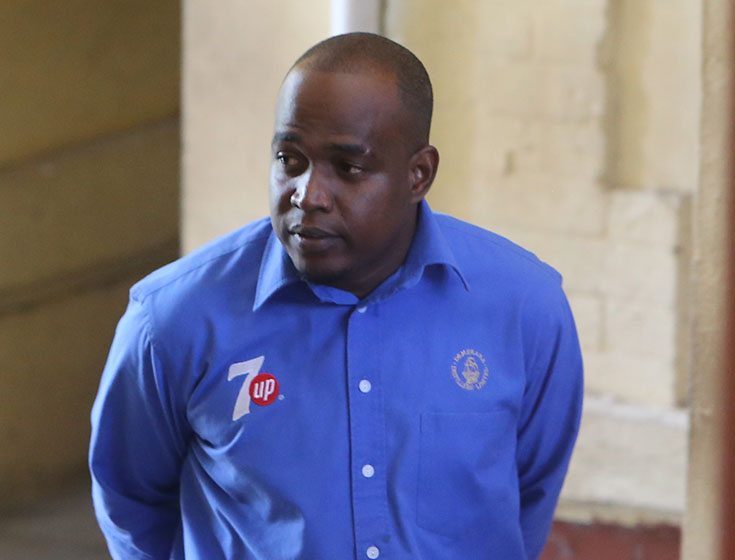 A Demerara Distillers Limited (DDL) salesman was yesterday charged with causing the death of a pedestrian, who succumbed after being struck while crossing a city street.
Jermaine Lambert, 35, of 395 Westminster, West Bank Demerara, was charged with driving minibus BRR 5039 in a manner dangerous to the public on June 16th, at Lombard Street, Georgetown, thereby causing the death of Richard Barker.
Lambert denied the charge.
Police Prosecutor Gordon Mansfield told the court that on the day in question, at about 4.40 pm, Lambert was the driver of BRR 5059, which was proceeding north along the western side of Lombard Street.
At the time, a bus, which was in front of Lambert's vehicle, slowed at the pedestrian crossing to allow Barker to cross. However, Lambert allegedly swerved from behind the bus, into the eastern lane, and as he did so he hit the now deceased man, who was still crossing the road.
Mansfield added that Barker was later rushed to the Georgetown Public Hospital in an unconscious state and he subsequently succumbed on July 5th without regaining consciousness.
Mansfield made no objection bail being granted but asked that conditions be applied.
Chief Magistrate Ann McLennan then granted the accused his release on $350,000 bail. He was also ordered to lodge his passport with the clerk of courts at the city court and that he continue to report to the Ruimveldt Police Station.
Lambert was also informed that his licence would be suspended, and that he was prohibited from using it until the completion of the trial.
The matter is expected to be called again on September 13th in the courtroom of Magistrate Fabayo Azore.
Around the Web