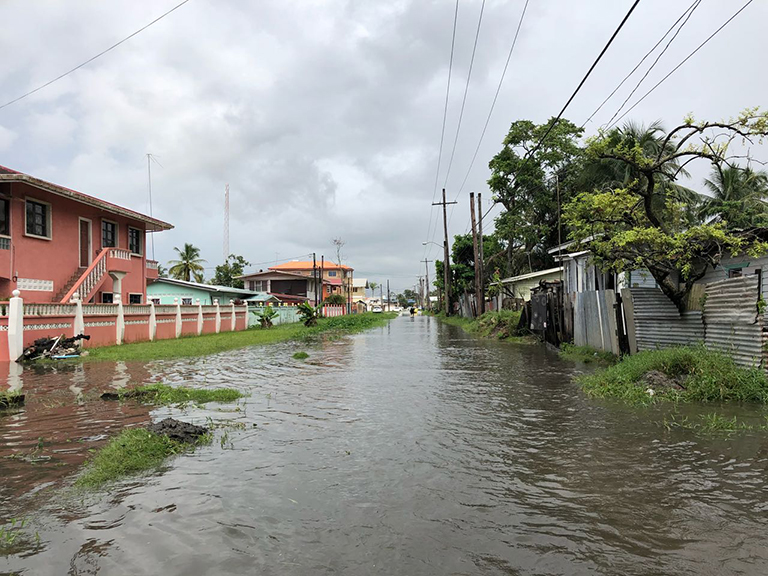 Heavy early morning rainfall flooded sections of Alexander Village and surrounding communities today as well as several classrooms of the West Ruimveldt Primary School.
The unexpected flood was caused by approximately 10 minutes of constant, heavy rainfall coupled with a high tide. The rain started just before nine am and continued pouring for more than 10 minutes. Within that time the water rose significantly and some yards in Alexander Village were inundated in more than four inches of floodwater.
Roadways and trenches were completely covered as well as part of the West Ruimveldt Primary School yard and some of its classrooms. A large section of West Front Road was also heavily inundated as the water level on the road merged with that of the two trenches running parallel to it.
Around the Web