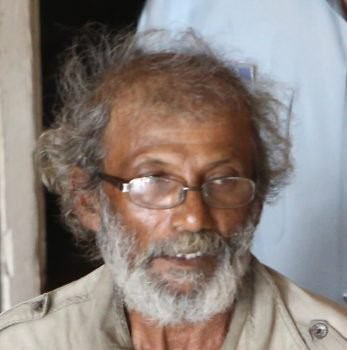 Leopold Street resident Ishwar Persaud, 61, was yesterday sentenced to two years in jail after he was found guilty of attempting to take narcotics into the Camp Street Prison in Georgetown.
Persaud, of 57 Leopold Street, was accused of having in his possession 20 grammes of cannabis, on August 31st at the Camp Street Prison.
Persaud, a labourer, was found guilty of the crime by Principal Magistrate Faith McGusty.
He was later sentenced and fined $30,000.
The matter was prosecuted by Police Prosecutor Seon Blackman.
Police had said Persaud went to the Georgetown Prison to carry food and other articles for a prisoner on remand. Persaud was searched by a constable, who discovered the cannabis in a pair of boots. Persaud was then shown the drugs and told of the crime he had committed by the rank. He was later taken to the Alberttown Police Station, where the ganja was weighed in his presence.
Persaud previously told the court that the items were given to him by a neighbour to take to a prisoner, with the promise of $1,000 as payment. He noted that he had no idea what was in the items.
Around the Web