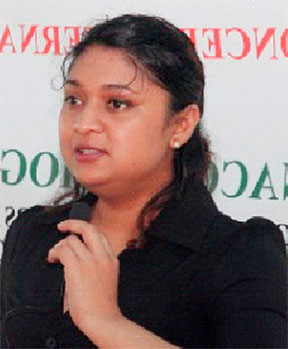 Former president Bharrat Jagdeo and all former ministers of the previous government have been invited to the Special Organised Crime Unit (SOCU) for continued questioning into the sale of Pradoville 2 lands.
Former ministers Robeson Benn and Manzoor Nadir who did not benefit from the sale or who had never been questioned before, visited the headquarters earlier today and both said it was nothing more than a 'fishing expedition'. Benn told Stabroek News he was questioned about issues he has no knowledge about while Nadir said he opted to remain silent. They were both allowed to leave and were not instructed to return at a later date.
The duo spoke with members of the media along with former minister and attorney at law Priya Manickchand who represented Benn during the questioning. Manickchand herself was questioned today.
Manickchand said that the constant "harassment" of the former cabinet ministers is an attempt to "decapitate the PPP and pull down its leaders and to interfere with its ability to lead….It is a political persecution happening here".
She insisted that she was not asked anything new.
This afternoon more ministers including former Prime Minister Sam Hinds will be questioned.
Last week sources had informed that multiple persons could be criminally charged as early as this week in connection with probe which has been dragging on for more than a year.
Around the Web