A Diabetic Foot Centre (DFC) has been launched by the Region Four Health Department.
The DFC which is being housed in the Lugisnan Health Centre will cater for residents living on the East Coast corridor with diabetic foot-related challenges, according to a press release yesterday from Region Four.
The centre which operates from 8am to 4pm provides all the services that are currently being offered by the Georgetown Public Hospital Corporation's (GPHC's) DFC.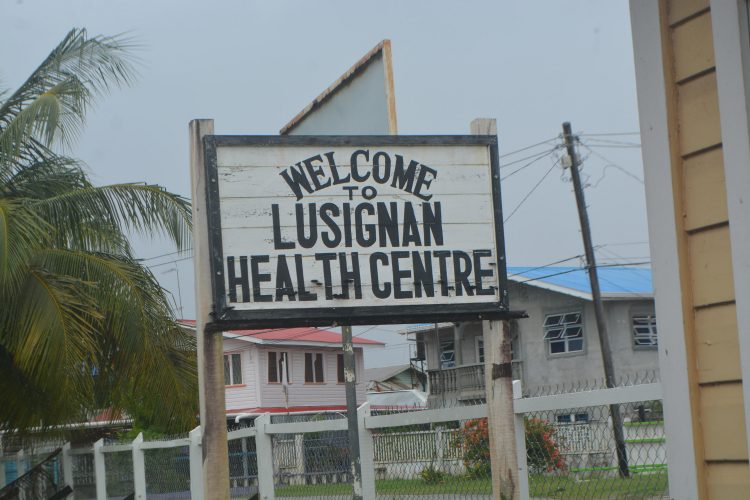 Regional Health Officer (RHO) of Region Four, Dr. Quincy Jones said in the release that the establishment of the centre is a significant achievement by his department. He noted that it was on the cards since he assumed the position of RHO. He posited that there is a growing need for Diabetic Foot centres, owing to the rapidly increasing number of persons being affected by diabetes.
"We have recognised as a department and more so, as a Region the urgent need to establish centres like these which will cater effectively to the needs of persons living with diabetes and being cognisant of the significant importance of efficient foot care my department has sought to establish three diabetic foot centres, which will be within the East Coast Corridor with Lugisnan being the first," Dr Jones said.
He urged residents to utilise the centre noting that its establishment had come after consultations and requests made by residents. He said that the centre can only be effective if it is fully utilised.
"Unfortunately we have a concern as some persons being accustomed in visiting Georgetown for almost all medical services may once again feel that they can only be properly attended to by the staff at GPHC DFC. However, this is a myth which we are hoping would be dismissed as I can tell you that we invested extra into training the staff for this Lugisnan DFC. Therefore, I am urging all to utilise the centre. Please don't continue to visit GPHC DFC when you can benefit from similar services being offered by Lugisnan DFC and also you may be able to access these services much faster owing to the fact that the number of patients being attended to at Lugisnan may be far less than those at GPHC DFC," he said.
The RHO said that all relevant systems including having adequate staff are being addressed, noting that the centre currently has a full team of doctors and nurses. He however said that with growing patients' needs and visits they may have to expand the numbers. However he is satisfied that at the moment the centre is adequately staffed.
Head of the Lugisnan DFC, Dr Keng-On Liu said that he is happy to have been
conferred with the responsibility of running the centre.
"We are cognisant of the importance such a centre plays in the lives of those living with diabetes and we are also aware that having a centre closer to the homes of many is certainly an opportunity for many to regularly monitor and seek assistance in maintaining a healthy and properly kept diabetic feet, thus this centre is important in so many ways," Dr Liu stated.
The DFC head said that he and his staff  will seek to ensure that patients accessing the centre can be guided into improving their overall health.
The Melanie and Plaisance Health centres and CC Nicholson hospital are the others that will be operational soon as it relates to Diabetic Foot Centres.
Around the Web