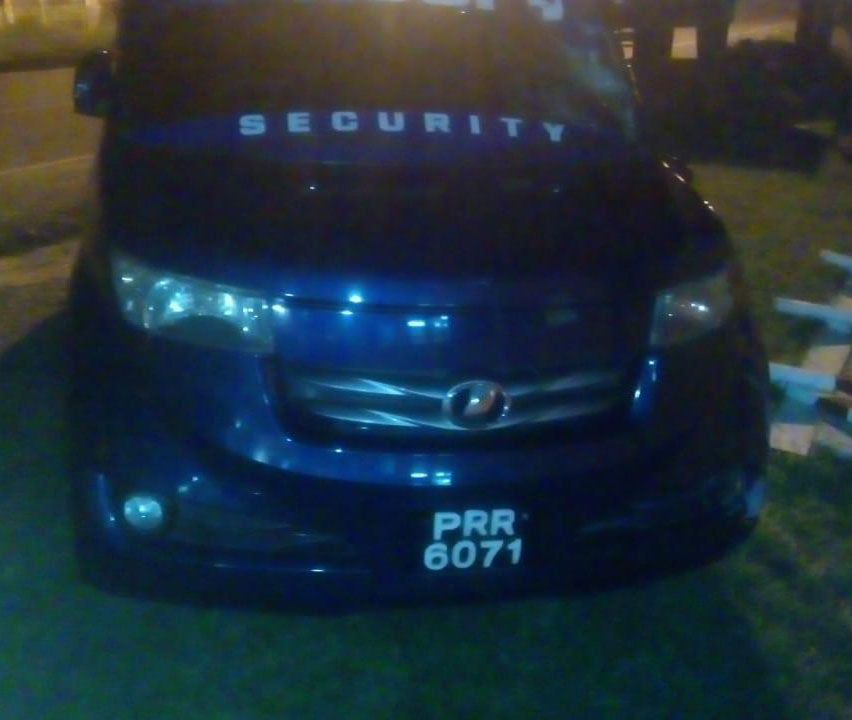 The woman who lost her life on Tuesday morning, hours after she reportedly ran into the path of a motor vehicle along the Goedverwagting Public Road, East Coast Demerara has since been identified as Kumarie Sookdeo, a resident of Kitty.
Stabroek News was reliably informed that Sookdeo, 63, a resident of Lot 43 Sandy Babb Street, Kitty was positively identified yesterday morning by her daughter, Simi Singh.
The accident had occurred around 10.20pm on Monday.
Enquiries, the police had said disclosed that motor vehicle PRR 6071 was proceeding west along the southern carriageway of the public road when it collided with Sookdeo who was a pedestrian.
Sookdeo reportedly ran into the vehicle's path, the police had added.
She was rushed to the Georgetown Public Hospital where she succumbed at about 5.30am on Tuesday while receiving medical treatment.
The driver, a resident of Thomas Street, Kitty was arrested and remained in custody up to last evening. He is likely to be charged soon.
The police had said that he passed a breathalyzer test.
Singh yesterday related to Stabroek News that her mother who lives with her would normally leave home on a daily basis to visit her friends around the area.
"She (Sookdeo) does walk out. She does go out and go with she friends but we don't know how she reach up deh (Goedverwagting)", Singh said.
She said the last time she saw Sookdeo was on Sunday. "Every day she does go out on the road. But we didn't expect that she would go suh far because she does normally go right around hay (Kitty)", Singh added.
After Sookdeo did not return home on Sunday, her son-in-law Rudy Fredericks launched a search for her in and around the area. The last location, Fredericks said he searched was the Kitty seawall on Tuesday evening.
He said they also contacted relatives and friends to enquire about Sookdeo's whereabouts but came up empty handed.
Fredericks explained that as he was returning home on Tuesday evening, he saw a cousin of Sookdeo who told him that he had something to show him.
It was a photograph of the dead Sookdeo which was released by the police and was circulated on social media. "He (the cousin) seh come see this thing and then I call she (Singh) and she go and see. The lady (Sookdeo) dead. All she two foot bruk up, all she hand, all she face", Fredericks said.
An autopsy is scheduled to be conducted on Sookdeo's remains tomorrow.
Around the Web