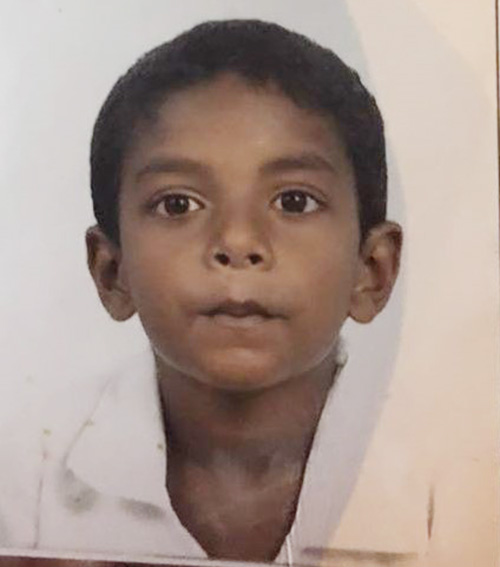 A seven-year-old boy is now dead and his 17-year-old sister is in a critical condition after they were both struck by a speeding driver last evening along the Ogle, East Coast Demerara Public Road.
The driver was arrested and remained in police custody up to press time last night.
The accident occurred around 6.30 pm, when the now dead seven-year-old Sunil Sukhnandan, and his sister, 17-year-old Venisha, who was towing him on a bicycle, attempted to cross the northern carriageway of the road.
A car, bearing licence plate PKK 4834, which was travelling west to east at a fast rate along the same lane, collided with them.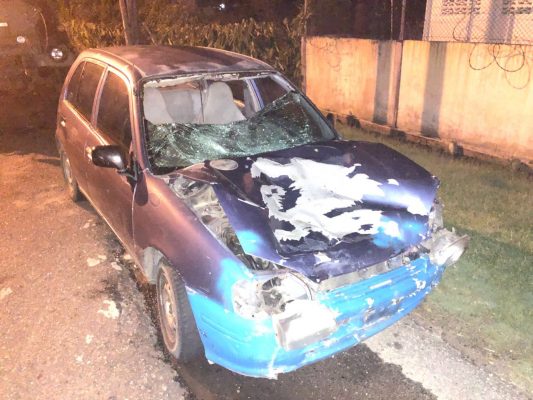 The impact of the collision left the car's windscreen shattered and its bonnet and headlights were severely damaged.
The children, who were pitched several feet across the road with their bicycle, were subsequently rushed to the Georgetown Public Hospital, where Sunil was pronounced dead on arrival and his sister was admitted in a critical condition.
Barely able to hold herself together, the children's mother, Radica Narine, told Stabroek News that she had sent her two children to a shop to purchase a stove wick. She was awaiting their return when they received the news of the accident. "Me send them to go buy stove wick because they said that they wanted to make bake," the woman said before breaking down into tears at the hospital.
Her husband and the children's father, Sohan Sukhnandan, who is a fisherman, said they rushed to the scene after receiving the news of the accident. However, by the time they got there the two children had already been taken to the hospital.
They were then offered a drop by one of their friends. When they arrived at the hospital, their worst fears were confirmed after they found out that their son had died.
Sukhnandan explained that they were told that Venisha was badly injured as she had suffered extensive damage to her neck and other parts of her body.
In addition to having to mourn the loss of Sunil, Sukhnandan explained that the family is now facing significant expenses. The fisherman explained yesterday that he was unsure of how he would pay for the medical procedures, including a CT scan, which his daughter needs. Any person willing to assist the family can contact them on 604-4046.
Around the Web