Eighty-four Berbicians graduated on Wednesday from the Industrial Skills Training Enhancement Programme (IN-STEP) at the GuySuCo Training Centre, Port Mourant (GTCPM).
According to a release from the Ministry of Education, among the graduates were former employees of the closed sugar estates, residents and youths from communities which were dependent on the sugar estates.
According to the Manager of the GTCPM,  Jainarine Sookpaul, the aim of the programme is to provide support and opportunities to former employees who were affected, their families and residents in the communities.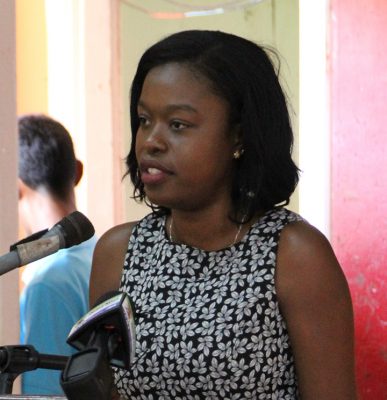 He said that the project was a collaborative effort between the GTCPM, the Ministry of Natural Resources and the Board of Industrial Training (BIT). He said that training commenced on June 22nd, 2018.
Sookpaul said that the courses offered were Basic Welding and Fabrication, Basic Electrical Installation, Basic Motor Vehicle Servicing and Minor Repairs and Basic Refrigeration.
He described the performance of the 84 graduates, 11 being women, as commendable as 39 students achieved distinctions, 25 students achieved credits while 20 students achieved passes in their respective disciplines. The best graduating student is Sunil Ramlachan.
He said that the programme was funded by the Ministry of Natural Resources which included a stipend for students that were travelling from far distances.
According to the release, IN-STEP Project Coordinator, Mariscia Charles who delivered remarks for the Ministry of Natural Resources, said that the programme was facilitated under the Ministry's capacity building framework.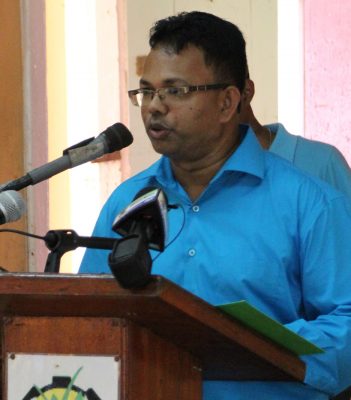 She told the graduates, "Take this programme as a stepping stone to propel you to greater things. Let this programme catapult your duty of public service to the development of Guyana, your social responsibility of being active participants in the change process, you building a pathway of increased growth through re-integration into the job market and greater investment into your personal development by furthering your studies."
The keynote speaker at Wednesday's graduation exercise was the Minister of Education, Nicolette Henry.
The Education Minister told the graduates that their new training will allow them to participate directly in the development of Guyana. She said, "You are now ready to gain employment in the region supporting the direct and indirect services of the petroleum, mining, agriculture and other economic sectors. Or you can even branch out on your own creating new business which in turn will create new jobs for your community."
Around the Web