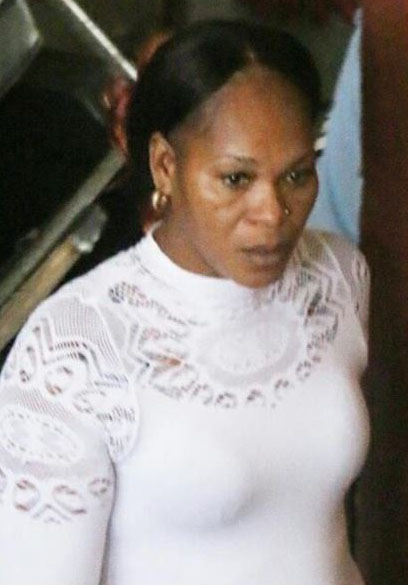 A hairdresser was yesterday sentenced to four years in jail and fined $2.3 million after she pleaded guilty to trafficking 2.5 pounds of cocaine at the Cheddi Jagan International Airport (CJIA), Timehri.
Karen Petula Stuffle, 56, pleaded guilty to the charge that on September 9th, 2018, at CJIA, she trafficked 1.142 kg (equivalent to 2.5 pounds) of cocaine.
Customs Anti-Narcotic Unit (CANU) prosecutor Konyo Sandiford told the court of Chief Magistrate Ann McLennan that on the day in question, Stuffle was an outgoing passenger booked on BW 526, which was destined for JFK, New York.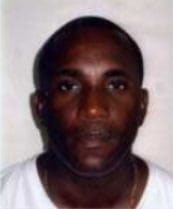 Sandiford said that as the accused proceeded to the check-in scanner, she was questioned and then taken to a search room, where a search of her body was conducted. An object wrapped in plastic was subsequently retrieved from her lower extremities. The object was probed by an officer and a whitish powdery substance, suspected to be cocaine, was seen.
The prosecutor noted that a field test was conducted and the substance tested positive for cocaine. It was then, Sandiford noted, that the defendant blurted out "That is all the cocaine I got." Stuffle was then arrested and taken to CANU headquarters, where the cocaine was weighed. It amounted to 2.14 grammes.
The court heard that the defendant gave a statement under caution outlining the details of the enterprise. She was then escorted to a city hospital, where an X-ray was performed and it revealed foreign objects in her intestines. Stuffle was then admitted to the hospital and between September 10th and September 11th, she excreted a total of 100 pellets of cocaine. The accused was discharged from the hospital on September 11th after another X-ray. She was then escorted to CANU headquarters, where the pellets were weighed in her presence and the drugs amounted to 928 grammes. The total number of cocaine amounted to 1.142 kg.
Sandiford further told the court that three persons were arrested in relation to the matter and CANU is in search of a fourth person.
The court heard that the defendant was also presented with a notice of seizure in respect to US$400 along with other currencies. An application was then made to have the cash condemned and seized to the state.
Prior to sentencing the accused, Chief Magistrate McLennan asked Stuffle if she wished to say anything, to which she declined. However, after prompting from an attorney in the courtroom, Stuffle then said she was sorry and that she would never commit the crime again.
Stuffle was then sentenced to four years in jail and fined $2,398,300. The Chief Magistrate also ordered that the US$400 be condemned and seized by the state.
CANU is presently seeking Dunsford Dodson, of Lot 557 Section A, Golden Grove, EBD and 74 Freeman Street, East La Penitence Georgetown, for questioning in relation to the drug bust.
Around the Web